During 2022, we have taken a collaborative approach to working with the carriers to ensure our campaigns go further to a relevant and engaged audience.
To date this year, we have been running the following joint marketing campaigns.
Aurigny
UK Radio Activity
April: Joint radio campaign in the UK around key airports (as below), to drive more bookings in the lead up to summer season. Ran for 4 weeks in total (2 wks from 18 April/2 wks from 18 May).
Gatwick/London circa 40% Budget (Smooth London, so from almost Milton Keynes in North, to Surrey in South, Reading to West and Southend to East)
Southampton 15% (inc Bournemouth, New Forest, Portsmouth areas)
Manchester 15%
Birmingham 10%
Exeter 10%
Bristol 10% (inc Bath)
UK Out Of Home (OOH) ads
Across 57 sites, regional to Aurigny's catchments, in Waitrose and Tesco. The ads are 6 seconds long and we will be running 2 variations in rotation. Each panel will be personalised with the geographic location, using the nearest airport name in the sub-copy.
Watch the ads here:
OOH Campaign - Lihou
OOH Campaign - Marble Bay


Ireland Activity
Support and joint promotion (ongoing) of the new Dublin route:
Consumer • Dublin Airport advertising (in both terminals)
Dublin travel trade promotion
Radio campaigns on FM 104 & 98fm
Shopping centre advertising
Bus advertising
Digital and social advertising
Trade
End of March: Two separate group trips for Irish Tour Operators/Travel Agents and Press (Irish Independent; Irish Daily Mail; Irish Times; Sunday Independent; Irish Examiner; Irish Herald)
Travel agents booked on the first flight visiting for an educational
Dublin Trade Reach Out collaborative activities with Aurigny
Liaising with the Irish Travel Trade Network and the Irish Travel Agents Association
Sponsored and presented the Travel Agent of the year at the ITTN awards in December 2021 (great for networking)
ITTN Content Schedule
Marketing campaign with ITTN which commenced on September 2021 and continued until April 2022
Supplier of the week 1 post daily in their newsletter "Today's News" and 3 x social media posts – we featured in September, December and will be in March 22
Dedicated Newsletter to their database in October 21, January 22 and scheduled for April 22.
Trade competition on website to win a visit
PR - Press Releases
Flight announcement release
Launch of new Walking app - we're preparing this and will create a separate tailored release for Irish media with details of the launch flight – to issue next week
All relevant future press releases will be tailored for Irish / Northern Irish market with the route as the call to action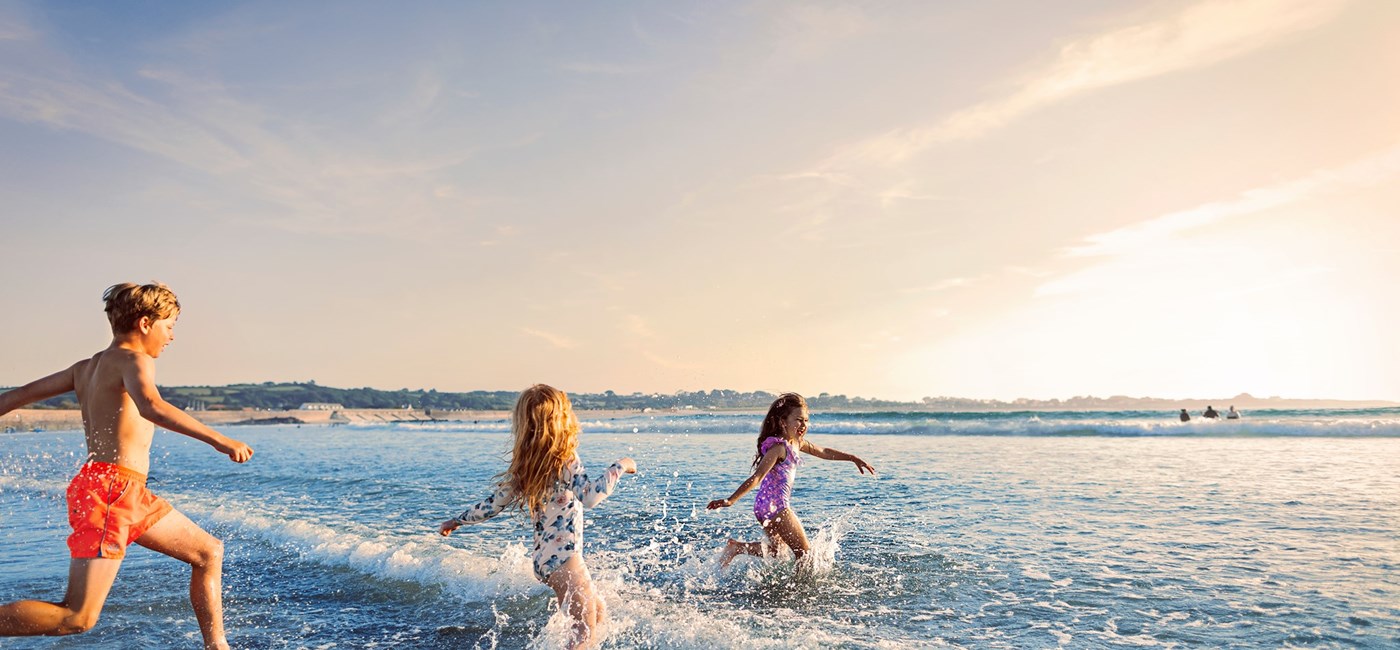 Condor Ferries
VisitGuernsey has been working closely with Condor Ferries on a number of joint campaigns during the course of 2022.
For a UK audience:
Two main joint campaigns to date for this year.
April/May campaign: Digital, TV, radio and digital video on demand (BVOD) – you can see the results of this here
June campaign (started on 1st): Digital, TV, radio and digital video on demand (BVOD).
The aim of this campaign is to:
Create destination interest (VisitGuernsey) and brand awareness (Condor Ferries)
Inspire potential customers to consider Guernsey as a holiday this summer
Generate interest now to benefit early summer and peak periods
The core region covers those in the regions up to 3 hour drive time, as well as expanding out into those regions that are 3 hours +, to targeted postcodes of people who match Condor's previous customer demographics. The media schedule includes (Meridian South) and regional focus with radio campaign across Classic FM and Wave 105.
Overview
This campaign targeted two key audiences:
Core Audience
Targeting previous travellers as well as targeting new look-a-like customers (same postcode, same demographic)
Live 3 hours drive time of Poole/Portsmouth representing 54% of previous travellers (including growth areas from 2021 eg. SW London)
Using Broadcast OD to ensure message is delivered only on big screen to improve the impact delivery of our creative
Social campaign will support in key postcodes/towns with offer related activity delivered to those that have previously viewed the video creative
Expansion Audience
Targeting new areas outside of our historic core catchment
Using intel to identify postcodes with demographics that represent +60% of our audience type
Live between 3 to 5 hours drive time of Poole/Portsmouth with efficient routes to the ports
Activating Broadcast VOD in the new postcode areas at a frequency of between 5-7 to drive awareness of destination/Condor
Mirroring the BVOD areas with large format display (Skins, Billboards and Double MPUs) on a premium whitelist of sites (e.g. The Guardian) to help deliver our message
Social activity in the same postcodes, with Video creatives, sequentially targeted to those that have watched more than 50% of the 1st video, 50% of the second, followed up with a link post driving into the site
For a French audience:
May/June campaign (ongoing): radio campaign to support and promote the new Cherbourg Guernsey route.
The target: CSP+ customers with passport living in Normandy
Ferry offer 3 nights stay minimum : One way from 98€ car + 2 adults
We will add the results of this campaign here when it comes to an end.
Download Assets
Download the Joint Campaign assets here.