Guernsey has been a constant inspiration for all who have visited, along with being the birth place of the International best-selling book, 'The Guernsey Literary and Potato Peel Pie Society', penned by Mary Ann Schaffer and completed by her niece, Annie Burrows
The book tells the Island's story under German Occupation, through a series of letters. Mary Ann travelled to Guernsey on a whim in 1980 but found herself stranded on the Island due to fog, she picked up a book about the Island's wartime past, and was completely hooked, you could say the rest was history.
The book has been adapted into a feature film released on 20th April 2018, directed by Mike Newell, starring Hollywood A-lister Lily James, the spirited story sets the scene of the lead character's journey of self-discovery and fascination for the island.
We're inviting you to inspire your customers to VisitGuernsey and create their own story.
With our tour operator and hotel partners we've created film and book focused packages with themed walks and occupation tours. Visitors can experience the charming places that feature in the book and follow in the footsteps of the characters as though they're stepping through the pages of the novel itself.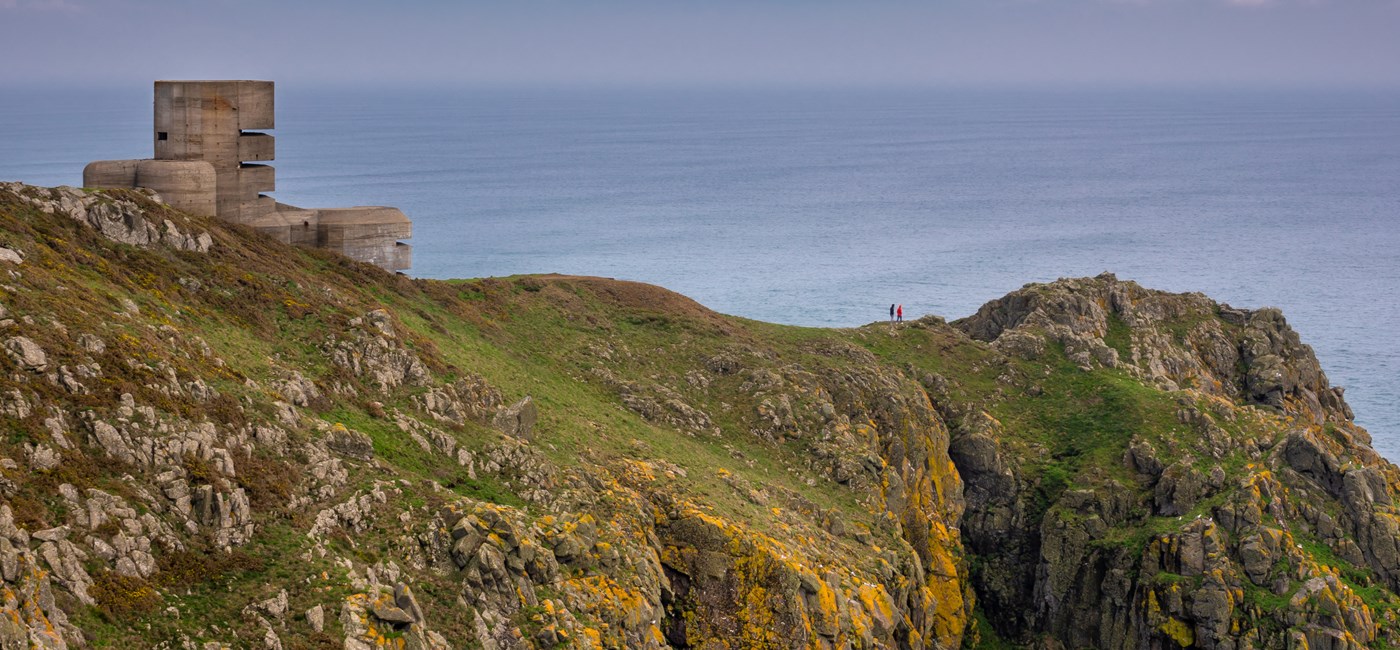 Just as the book captured the imagination of its readers, we're sure the film will inspire visitors to experience our wonderful Island for themselves. We've so many great things on offer, Guernsey is the perfect place for a holiday or short break, so it's time to turn the page and choose a destination that has a great story to tell.
The wartime occupation of the Channel Islands is a riveting backdrop for the novel and even today, the lasting impression the Occupation has made on the island, makes Guernsey a fascinating place to visit. Guernsey coastline still bears the marks of those times, punctuated with fortifications and bunkers and the Island boasts many popular historical attractions including the German Military Underground Hospital, German Naval Signals HQ, German Occupation Museum and La Vallette Military Museum.
Itineraries
Looking to follow in the footsteps of this great romantic story then look no further!