A letter from the Commitee for Economic Development
New Model for the Management of Guernsey's Tourism Industry
06 February 2023
The Committee for Economic Development is writing to you all directly in response to concerns raised by the Guernsey Hospitality Association Board surrounding the formation of an arm's length Tourism Management Board.
The subject of a Public Private Partnership for the promotion of the tourism sector has long been debated and as a Committee we have made no secret of our support for this as a concept. In 2022 we commissioned a report on this subject from an independent expert and sought the views of a wide range of representatives of the tourism industry. The recommendations in this report discounted a Public Private Partnership on the basis that the tourism industry is not in the position to contribute financially, and a true Public Private Partnership is therefore not viable. This is a position that the Committee accepts and understands, however we would be prepared to review the position again should the industry be able to contribute financially to a Public Private Partnership in the future.
The ultimate recommendation of the report was to set up an arm's length body and the Committee's response to this recommendation has been to set up a new Tourism Management Board, which gives the industry a genuine opportunity to shape the future plans for tourism. This model is not exactly as was proposed either in the report or in a proposal we received from the Board of the Guernsey Hospitality Association but does meet the principal strategic aim – an independent, industry-led decision making body leading on tourism strategy.
This hybrid solution gives the strategic input the industry is seeking without the increase in overhead costs which would be required for a full arms-length body and which ultimately, would lead to increased costs to the taxpayer. The Committee simply could not justify introducing a model which significantly increases costs to the taxpayer at a time when the community is facing many difficult financial decisions. The Committee stands firmly behind the new Tourism Management Board and would encourage the industry to give it a fair chance of success. The vast majority of the seats on the Board will be filled by industry representatives and the Board will be led by an independent Chair, which we believe fulfils the recommendation to introduce an arms-length body, in a way that is financially prudent and sustainable.
We are disappointed that the Board of the Guernsey Hospitality Association is not engaging with the new Tourism Management Board. We believe this is a missed opportunity and would urge the GHA's Board to reconsider that decision.
The Tourism Management Board is a significant opportunity for true industry input into the future success of the local tourism industry and the Committee would encourage the Guernsey Hospitality Association and its members to engage with the new Board.
We look forward to working with you all for the prosperity of the sector and a successful 2023.
Yours sincerely,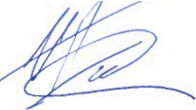 Deputy Neil Inder
President
You may also like: