Award Winning –Unpause Life Campaign
Our Unpause digital advertisement has won the Quantcast digital award!
31 May 2022
Not only were we nominated but our ad has been voted on by hundreds of people across the globe as the Best Rich Media Ad.
What is 'rich media'? These ads effectively communicated complex messages and incorporated the use of interactive and immersive features like video, audio, and other elements. They created unique user engagement experiences, going beyond the bounds of standard display ads, having a higher interaction rate, increased conversions, click-throughs, view rates and better metrics than traditional ads.
Campaign toolkit
As always campaign assets (including imagery, photos, videos and social media assets) are created for you to use year-round. Great for brand awareness and promoting the Islands it is available to download for free from the Toolkit here. 
And if you can't find what you are looking for please get in touch!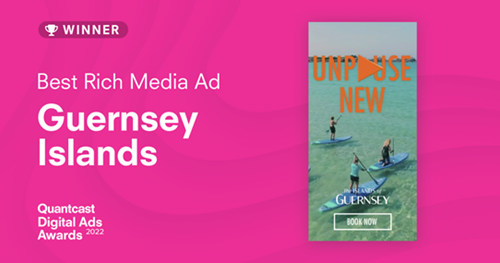 You may also like: