July 2023 Trade Update
Latest trade update from the team
06 July 2023
How the season is looking
Early summer bookings continue to show a strong recovery. Data from the June occupancy survey showed confirmed bookings were 81% for June and 75% for July.
Condor Ferries are also reporting a continued improvement in car passenger carryings from the UK and France to the Island this year - Condor's car booking figures further improve in 2023 | Guernsey Trade Media
Latest figures show that current carryings and forward bookings for car passengers on the company's services from Poole and Portsmouth to Guernsey are running 7% ahead of 2019 levels, and from France the increase is 18%, up 1,300 compared with four years ago. Condor Breaks have also doubled the number of holidays sold into the Islands compared with 2022. This comes as Aurigny announces a return to profit, after more than a decade of losses. 
That said, we are conscious that we are currently falling short of what is being predicted for August. However, from the data we are collecting via our monthly Occupancy Survey, we can see that booking patterns are still short, and that is why we have included additional summer campaigns to our marketing plans, which went live yesterday. Concurrently, we have an out of home campaign now up across 18 prominent London Underground sites. 
If you are concerned about bookings for this summer, please get in touch with the team and discuss how we can support you. Email paul.belben@gov.gg
More than a million viewers
Around a million viewers are tuning in each week to watch Channel 5's new 6 part TV series, Jersey and Guernsey, which is resulting in an increase of traffic to the VisitGuernsey website of at least 260% on the evenings it airs.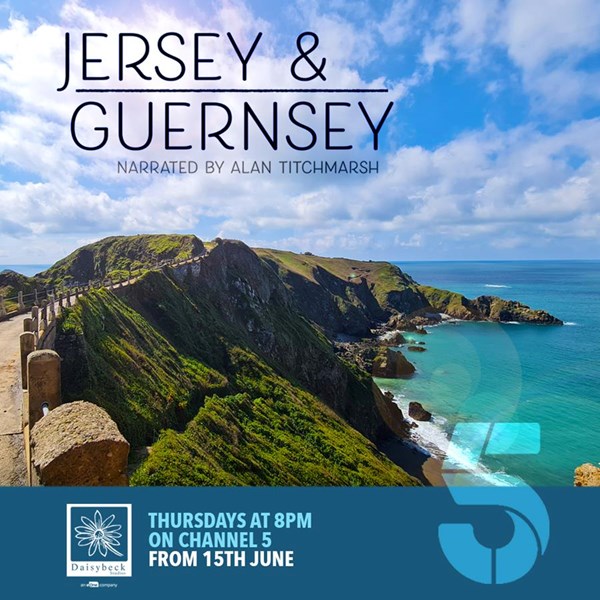 We've been working closely for several months with the production crew of the new TV series for the Channel Islands. 
Local businesses who have featured in the series so far have also reported an increase in bookings. The travel trade have also widely reported increased bookings and enquiries and renewed interest in holidays to the islands of Guernsey. Read more: Primetime TV show sees surge of interest from potential visitors to islands | Guernsey Trade Media
With just a few days to go until Guernsey hosts the Island Games, we are gearing up to welcome thousands of visitors.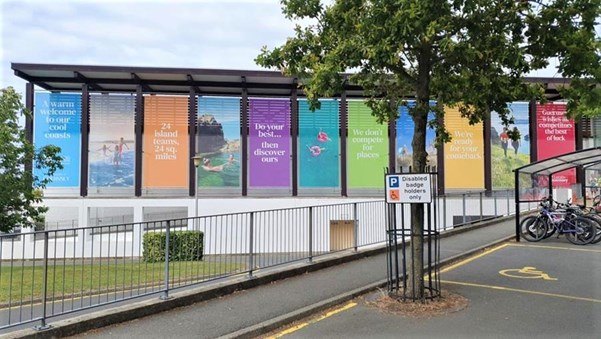 Having an additional 3,500 people on-island is a fantastic opportunity for us to get in front of a new and exciting audience, encouraging them to come back in the future, including promotional material highlighting our sports offering. 
As one of the main sponsors, The States of Guernsey have installed co-branded VisitGuernsey and Locate Guernsey artwork along the Beau Sejour runway, showcasing some of the island's best bits and creating a fun photo opportunity too. We'll be providing 10,000 biodegradable Guernsey flags, complete with a warm welcome message, for our enthusiastic fans to show their support.
Large, branded flags will line the seafront, entrances to some of the main venues, at the airport and port plus we've worked with Guernsey Tourism Partnership and Guernsey Retail Group to provide a voucher booklet to all competitors. This gives them special offers and discounts across a variety of local activities, shops, and services during their stay. Read more here.
Special Rates for Bailiwick Residents
Do you offer special rates for Bailiwick Residents at your accommodation?  If so, please let us know the details so we can advertise these on our Bailiwick Staycation Club Facebook page.  
Please send the details to paul.belben@gov.gg.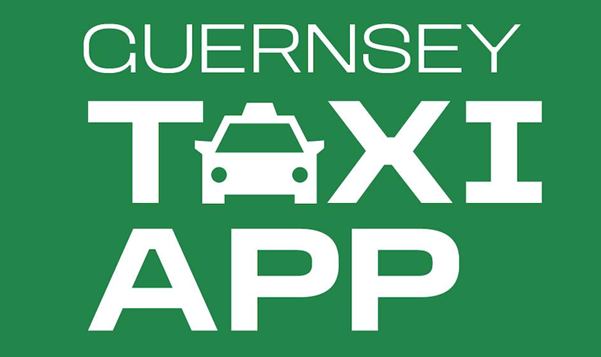 We know one of your biggest frustrations recently has been getting taxis for your visitors. The introduction of a taxi booking system accessible by app was a key recommendation of the independent Taxi and Private Hire Car Review (published September 2022) and as of Monday, Islanders can now hail a taxi using the Guernsey Taxi App. Launched by Traffic & Highway Services following discussion with the Guernsey Taxi Drivers Association, the app will enable the public to hail taxis on both Android and iPhone and has been launched ahead of the Island Games.
The app will improve customer experience by providing a more convenient alternative to contacting numerous companies when needing a taxi on demand, and it will also ensure more customers for the taxi industry, as finding a taxi will be quick and convenient. To find out more, click here.
Media Training
With an increase in requests from the media for quotes from, and interviews with, trade, we would like to offer you the chance to attend media training. Run by our two Senior Media & Communications Officers, the training will comprise how to deal with local media and their respective styles, interview techniques, interview styles, for example recorded vs live and radio vs TV, plus much more.
If you would like to express an interest in attending, please email paul.belben@gov.gg
Social Media Workshops
Earlier this year we ran several successful Social Media Workshops to answer some of the most frequently asked questions for Facebook, Instagram, Twitter, LinkedIn and even TikTok!  These sessions were available for guides, attractions, eateries and transport providers.  
We are planning on running more of these workshops over the coming months. If you feel like you could benefit from a short workshop or training session, please get in touch. Or if you have any questions like 'How to increase sales with social media promotion?' Or, 'Which channel should my business be on?' we can help answer these too. 
To register interest in booking a place on the next workshop or if you have a specific question, please contact Jo.ferguson@gov.gg .
Le French Festival returns!
This October, Le French Festival returns to the Islands of Guernsey, with a host of French-themed activities, music, food, films and even an Opera.

Taking place from Tues 10 Oct – Sun 15 Oct, it offers visitors a taste of France right here in the Islands, and takes place as Guernsey hosts a significant exhibition of Renoir's work.
We are working on the programme of events with the Guernsey Arts Commission. If you would like to be involved, whether that be planning your own French menu, event or accommodation package, we would be delighted to promote it. Contact the team and start planning now, email: jo.ferguson@gov.gg
Renoir in Guernsey, 1883
Staged by Art for Guernsey in partnership with Guernsey Museums and Musée des Impressionnismes Giverny, Renoir in Guernsey, 1883 features a range of work from artist Pierre-Auguste Renoir, celebrating the 140th anniversary of his stay in Guernsey, with many of his works returning to where they were first painted.
While the exhibition runs from 30 Sept - 15 Dec 2023 we have been working closely with the organisers and our PR teams all year to maximise this opportunity. In the next two weeks we have two significant events taking place in London, which are attracting the very best art and culture journalists in the country from publications including The Times, The Guardian, The Telegraph, to name a few.
VisitGuernsey wins best website at industry-leading Travel Marketing Awards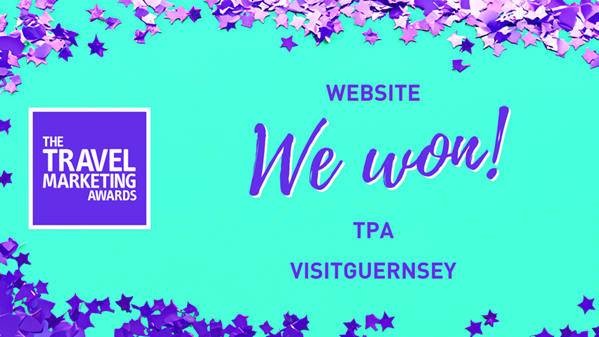 We are delighted to announce that we won best website at the global Travel Marketing Awards on Monday 3rd July. The event is arguably the most respected awards in the travel and tourism marketing calendar, where travel destinations from across the world compete for the industry's most sought-after accolades.
In addition to our win for best website, we were also shortlisted in two other categories; travel brand of the year and best advertising campaign, for which it placed second for its 'Our Spa Never Closes' campaign.  
Read more here.
Trade & Media website traffic
We are very pleased to see that so many more of our trade partners are visiting and using our Trade and Media website. This resource is there for you all to use in promoting the Islands of Guernsey on your own websites and social media accounts.  
Traffic for the first six months of 2023 is up by 133% compared to the same period of 2022.  Thank you for taking the time to keep up to date with what we're doing. 
Vist the site here.
You can now register for The Guernsey Trade Workshop taking place from Wednesday 11th – Friday 13th October.  More details will be sent to you later in July.  We look forward to seeing everyone at this great event.
As always, we are on hand to help and support in any way we can, so if there is anything that we can help with, please do get in touch.
With thanks, the VisitGuernsey team.
You may also like: