June PR round up
It's been a busy month for the team.
11 July 2022
In terms of PR, there have been 23 pieces of coverage and four press releases over the month, with the team proactively and reactively pitching Guernsey as a holiday destination to various media including The Telegraph, BBC Travel, The Times, Love Exploring and Luxury Lifestyle Magazine.
Our PR teams have overseen interviews with notable Sark residents as part of a BBC Travel feature 'Life on Sark' and are also helping with a slow travel chapter on Guernsey for Bradt Guides (an independent travel guide publisher).
We are starting to see coverage appearing from a wedding media specific trip earlier this year when representatives from Wedding Ideas, Weddings & Honeymoon Magazine and Love Our Wedding visited. The teams have been liaising with writers from various regional titles and plans are also underway for a number of upcoming journalist trips including World of Cruising and Country Living.
We continue to work on a number of partnerships, including liaising with Irish papers to enquire about hosting a competition with Aurigny to broaden our database.
This week we are delighted to welcome TV historian Dan Snow back to the Islands, who has a packed itinerary with the team from YouTube and subscription channel, History Hits.
Finally, a big thank you to all of those involved in supporting the TV production crew who shot several live broadcasts in Guernsey for their consumer competition for Good Morning Britain and Lorraine.  
Here are just some examples of the coverage we had in June: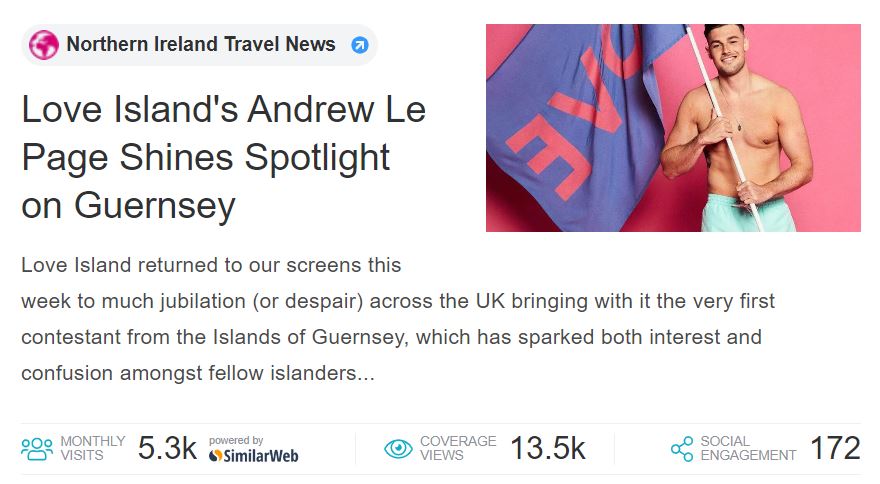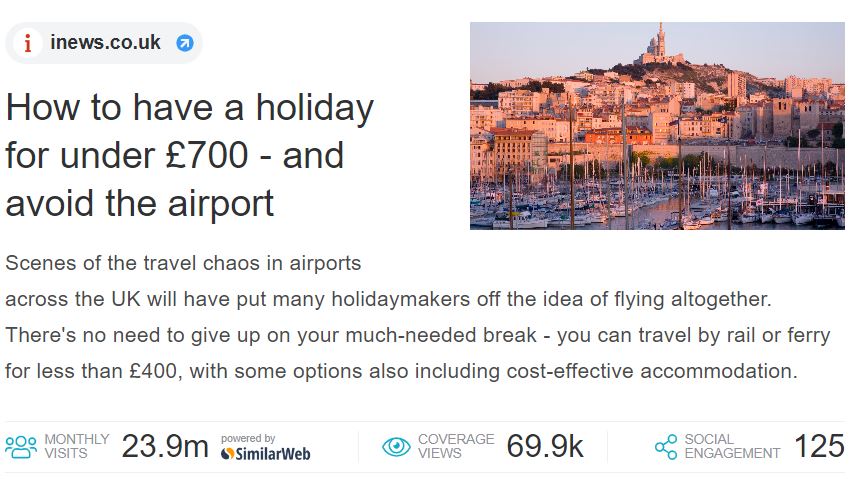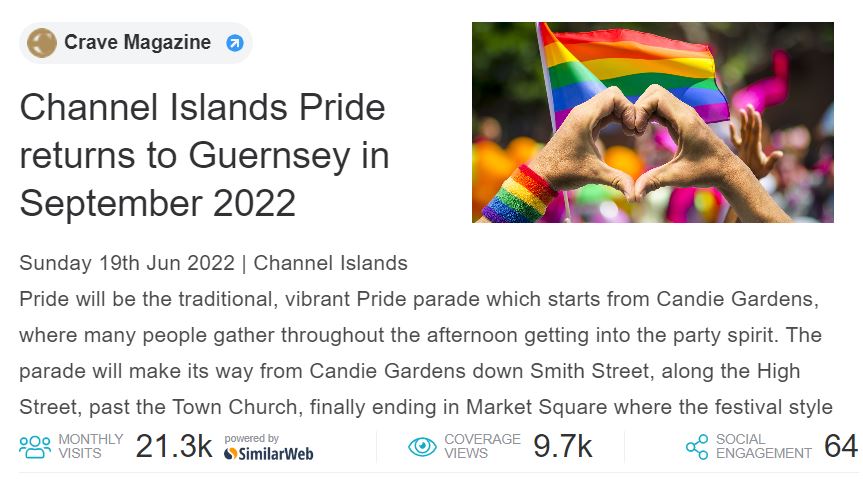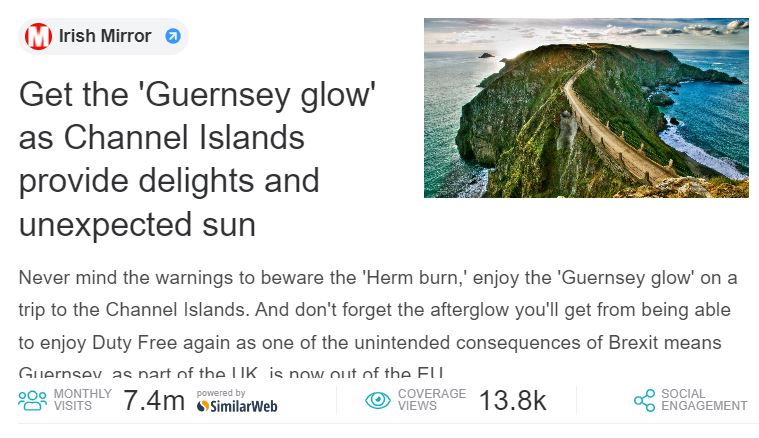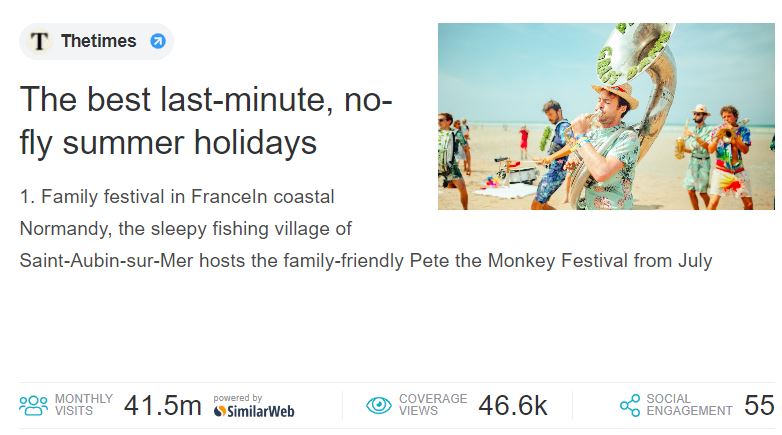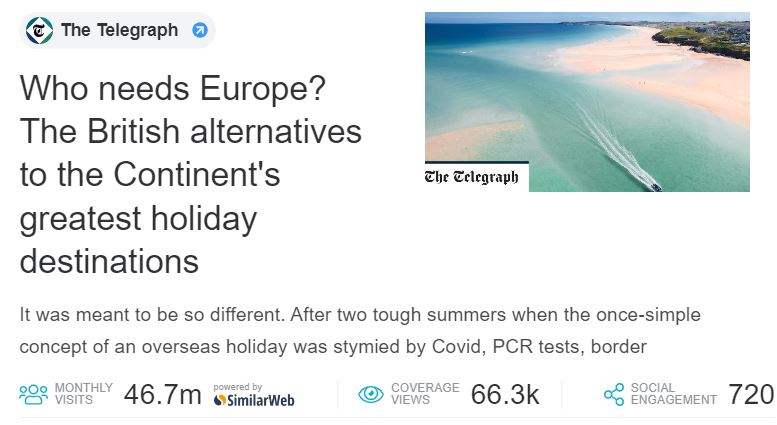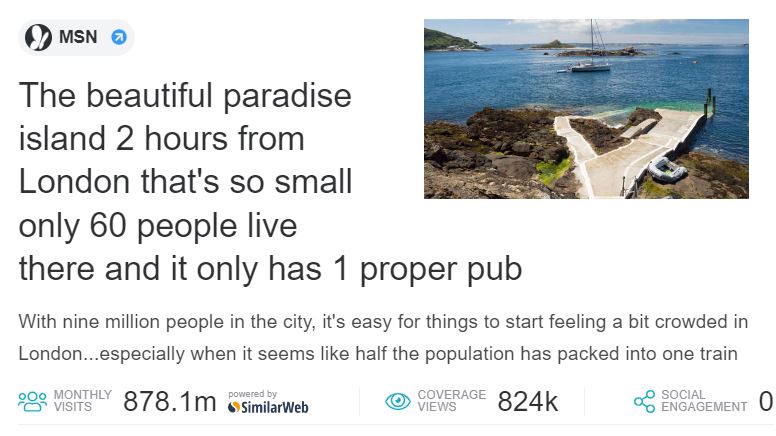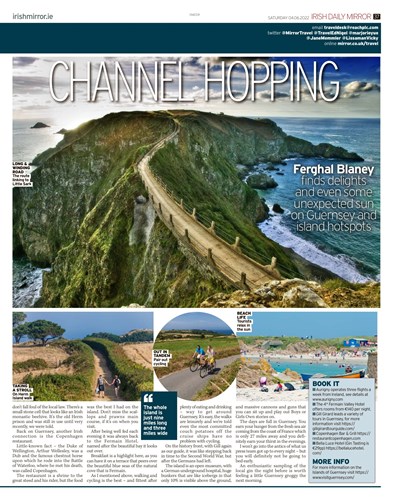 You may also like: