May Trade Update
Latest trade update from the team
04 May 2023
Big screen advertising in the UK, France and Jersey
Our out of home advertising campaigns are now live in key departure points across the UK, as well as in France and Jersey.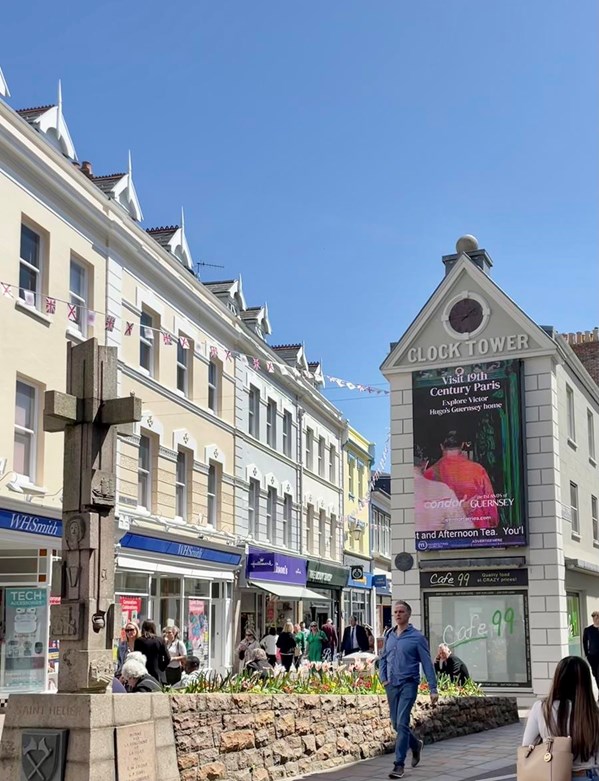 These are a key part of our main 2023 campaign and, in the UK, focus around departure points, including London, Birmingham and Bristol. They run from Mon 24th April - Sun 7th May, and cover 225 sites, including across rail, bus routes and outside Waitrose stores.
For the first time we have also taken out of home advertising in the northwest region of France extending to Paris and the suburbs. The campaign is live from Mon 1st – Sun 14th May and the digital billboard advertising will appear in more than 142 individual sites, across 44 regional locations, playing more than 1million times during this campaign. Read more here.
A joint multi-media campaign with Condor Ferries also went live in Jersey this week and will run for three months, including the digital screen in the heart of St Helier.
To ensure these campaigns reach as many relevant potential visitors as possible, we have worked closely with carriers to ensure these big format campaigns are followed up with digital and social advertising campaigns highlighting the easiest, and most cost effective routes to get here.
Guernsey showcases at Seatrade Global Conference 2023
In March, the Islands of Guernsey was represented at international cruise conference, Seatrade Cruise Global, in Fort Lauderdale, Florida. 
Amanda Johns, Cruise Guernsey's Business Development Consultant, attended on behalf of VisitGuernsey to meet with the world's leading cruise operators to showcase our award-winning port of call.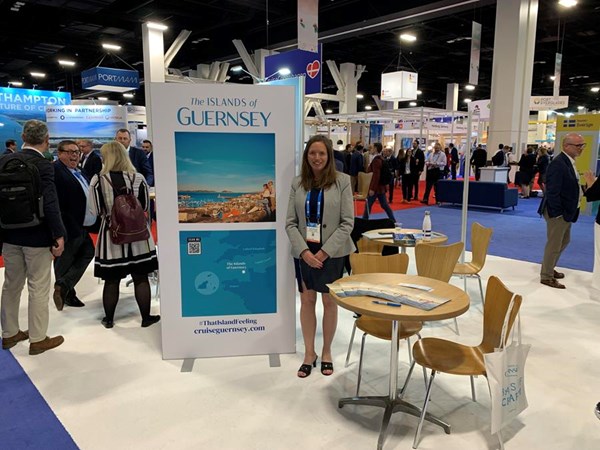 The event is the largest gathering of the cruise industry and offered an ideal opportunity to talk with a variety of cruise brands across the industry in a setting that encourages representatives to explore new destinations such as Guernsey. Read more here. 
The 2023 cruise season begins
We're excited to welcome nearly 100 cruise ships this season with 12 of these being inaugural visits. As part of Guernsey's investment in the cruise sector, our first dedicated familiarisation trip for luxury cruise industry representatives was hosted in April.  This gave us the opportunity to showcase our unique shore excursion products, wider destination offering and disembarkation process. Read more here.
Tourism Management Board meeting and workshop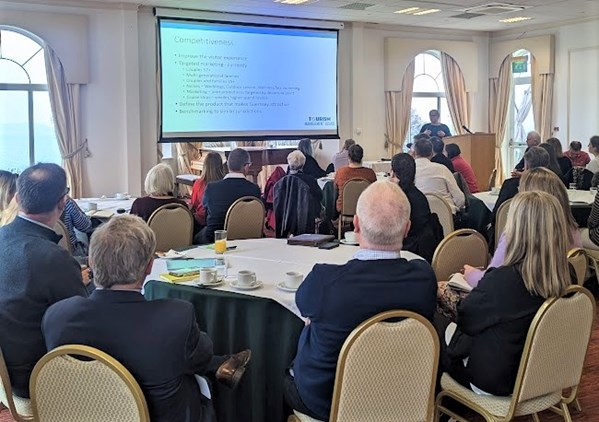 At the end of last month the Tourism Management Board met to share, and discuss, the newly established core principles with an invited group of representatives from the industry. The aim of the workshop was to advise and consult with around 50 individuals representing all areas of tourism, including (but not exclusive to) events, attractions, accommodation and transport, from the Islands of Guernsey.  Read more here. 
Data Collection Update
As previously stated, we have been working closely with the States of Guernsey's Data and Analysis team to gather a more accurate picture of visitor accommodation occupancy levels.
This includes work to update the methodology by which occupancy data is gathered and analysed. By following an equivalent method to VisitEngland, this will allow us to compare local data with other jurisdictions.
Later this month we will be sending out a dedicated trade mailer that offers an insight into that work.
Pilot scheme for French day-trippers launched
From Weds 26th April until Sat 30th September 2023, French nationals will be able to travel to the Bailiwick of Guernsey on a day trip using their National Identity Cards on one of the direct ferry services with Condor Ferries and Manche Iles Express.  More information can be found here.
Visiting Journalist Programme
April and May are busy months for visiting travel journalists. The aim, of course, being from them to experience our Islands as the weather brightens up, to push out coverage ahead of the summer months. This year is no different. Our first set of journalists have already come and gone, you can read more about coverage to date so far this year, here.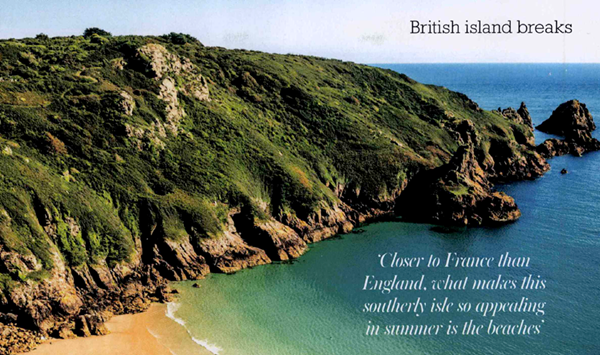 We're also eagerly anticipating articles from Jane Anderson and Ben Lerwill, writing for Prima and The Guardian respectively, who visited Guernsey and Herm in mid-April.
Looking ahead, we'll be welcoming journalists from the Jersey Evening Post, Cosmopolitan, Women's Health, Cruise International and the Sunday Independent, to name a few, and will share those articles with you in the coming months. Things are also hotting up on the European front, with a variety of solo and group trips from Germany, France, and the Netherlands.
Combining a strong mix of traditional journalists and authors with digital bloggers and influencers will give us a wide range of coverage across multiple platforms, focused on a variety of wellness, culture, food, family, and sustainability, and again we look forward to sharing those articles with you soon.
What's on in the Islands of Guernsey?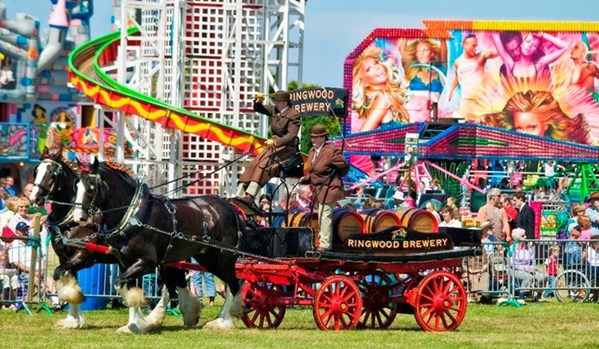 Do you have an event or experience you want to promote? We list everything from food tastings, live music, exhibitions, sport fixtures, farmers markets, walking tours and more. If you have a one off event or if it's more of a regular fixture we can add it to the VisitGuernsey website. This is a great resource for you to let your visitors know ahead of their stay and while they are here.
Just email enquiries@visitguernsey.com with your event details.
For current listings, please visit: Activities  |  Events
The Guernsey Trade Workshop is back
Don't forget -  you should have received an email from us inviting you to register your interest in attending the Guernsey Trade Workshop.
If you work with tour operators, group travel organisers and accommodation providers or would like to, the Workshop provides a fantastic networking opportunity. The free to attend event will take place from Weds 11th – Fri 13th Oct and we would be delighted to see you there.
Read more here.
As always, we are on hand to help and support in any way we can, so if there is anything that we can help with, please do get in touch.
You may also like: