New TV series for Channel Islands
Channel 5 - Celebrating the stunningly beautiful islands of Guernsey and Jersey
08 June 2023
We are very happy to announce that a new 6 part TV series, narrated by Alan Titchmarsh, celebrating the stunningly beautiful Channel Islands, will start airing on Channel 5 from next Thursday 15th June at 8pm.
We've been working closely for several months with the production crew on content, logistics, scheduling and introducing them to some of our islands' wonderful residents whose families have lived here for generations.
From the research stage to production we provided on island support, including permits, weather and tide advice and stock footage. Working with teams across the States of Guernsey, we provided behind the scenes access to many areas for the film crew to capture the essence of our islands.
Since March we've been pitching in local stories to showcase and celebrate our unique heritage and way of life. The TV series comes off the back of the success of the series Isle of Wight, The Jewel of the South and will also feature a competition to win a holiday to Guernsey.
The film crew were on island for 8 weeks and attended many events whilst filming including The Boat Show, Morlaix Yacht Race, Liberation Day and The Coronation to name a few. The crew visited Sark on one of their first weekends off and were keen to return and capture the magic of our sister isles. They met many local faces, which we're sure you'll recognise, including the swimmers from Mental Tentacles, Mim's Kiosk and many more which will be revealed in future episodes.
The first episode features Andy Furniss and business partner Lucy, prepping the Petit Train, Viktor, for the start of tourist season with the first cruise ship of the year. Peter de Sausmarez also tours the magnificent Sausmarez Manor, a property that has been in his family for the last 800 years.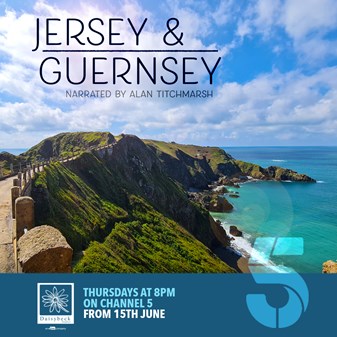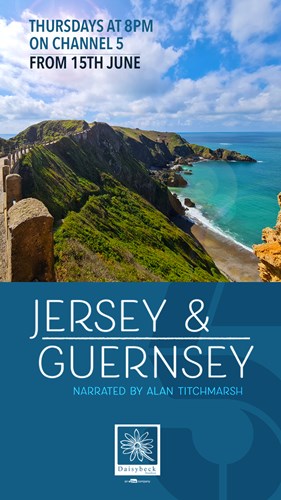 You may also like: