October Trade Update
Here's a roundup of our latest news
03 November 2022
Shoulder month campaigns
In addition to the planned marketing activity to promote the shoulder months, we included a further joint campaign with Aurigny focused on regional departure points.
The month-long campaign, which began on 10th October, features digital display boards across Waitrose and Tesco stores across 57 regional sites, showcasing the Islands, with a call to action for the nearest departure point. This was followed up with brochures being available at these, and more, stores.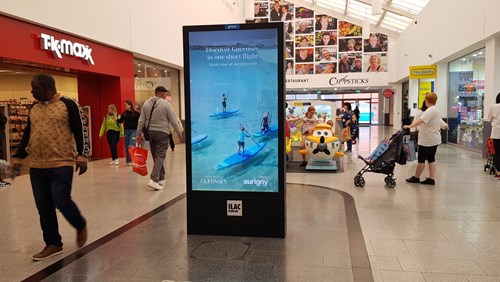 An example of a digital display board in Dublin this year
We also ran a radio campaign in Exeter, promoting the £9.99 return leg offer.
These additional 'shoulder month' campaigns are designed to attract visitors to the Islands in what are traditionally the quieter periods of the year, by demonstrating that the Islands can be a great place to visit outside of the traditional summer months. If you would like to find out more, go to Shoulder Month Campaign | Guernsey Trade Media where you will also find assets that are available for you to use.
Occupancy Survey
The results from the October Occupancy Survey have provided additional understanding into how effective our shoulder month campaigns have been, so many thanks to the more than 70 respondents who completed it.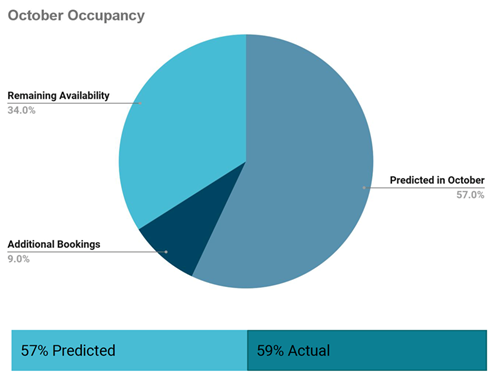 We have ended October with 59% occupancy levels. A 6% increase on confirmed bookings compared to the beginning of the month, and a 9% increase on the figures that we have for October 2019.
We thank each and every one of you who not only fills in the survey each month, but also takes our calls at the end of this month. The information you share with us, provides valuable insight into ever changing booking patterns and helps inform the direction of our reactive digital marketing plans.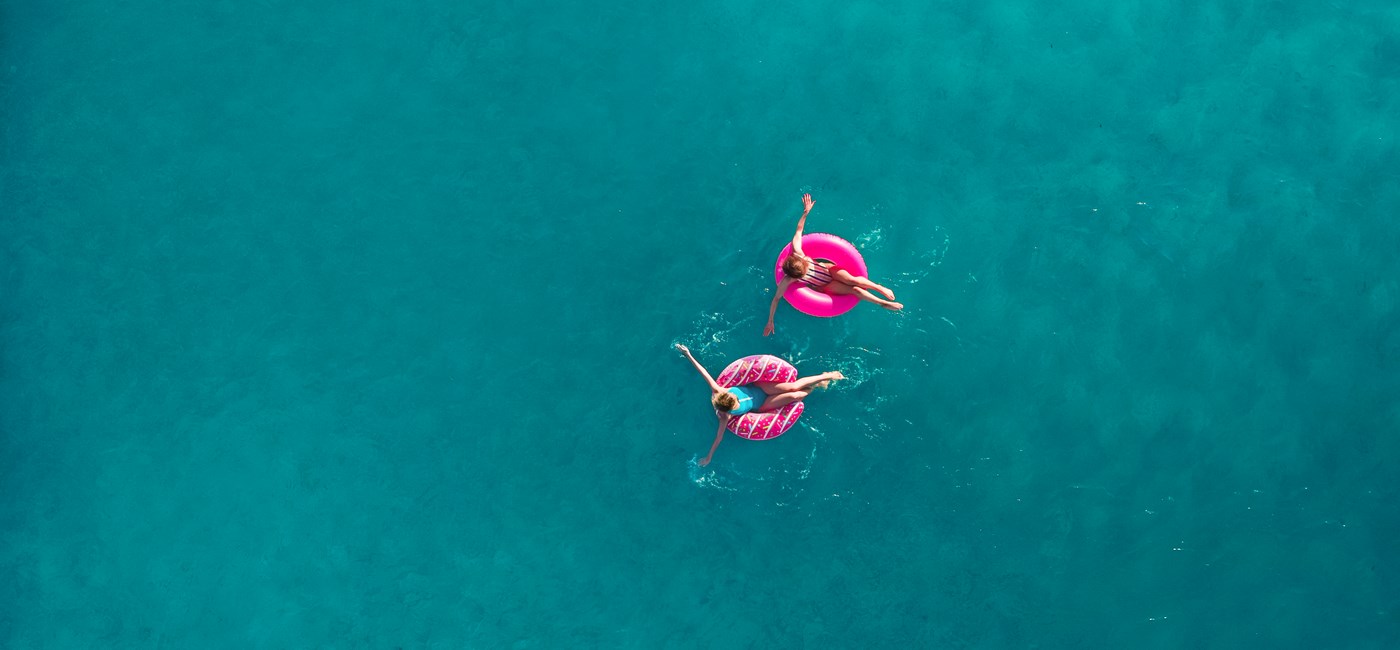 Paid Partnerships
We will be launching our 2023 marketing campaign and are keen to work more closely with you all in 2023.
By now you should have received, via email, the partnership package opportunities for next year which will help to promote your business direct to our target audiences.
There are various packages available, as well as individual opportunities to team up with us, with something for most budgets.  These include:
Space on our consumer emailers that go out twice a month to our 57,284 strong, GDPR compliant, email database
Space on visitguernsey.com, which delivers over 1.3 million sessions to over 1 million users, with 314,777 referrals to industry partners
Direct digital advertising opportunities which in 2022 had 85 million ad impressions
Opportunities on social media where in 2022 there were 11,672,028 social ad views
Print opportunities in two targeted brochures covering January to June and July to December sent to 11,000 on our print database
Partner with us and take advantage of our knowledge, statistics, surveys and research as well as accessing our already engaged audiences across digital, print, social media and mailers.
Please let us know by Friday 25th November if you would like to take advantage of these offers.
Find out what is on offer here, and please don't hesitate to get in touch with Paul if you have any questions.
Route du Rhum
We are currently exhibiting in the Route du Rhum village in St Malo on a stand alongside Condor Ferries and Visit Jersey.
The Route du Rhum is a transatlantic single-handed yacht race, which takes place every four years in November. The last time the event was hosted it attracted 2 million visitors over the 12 days.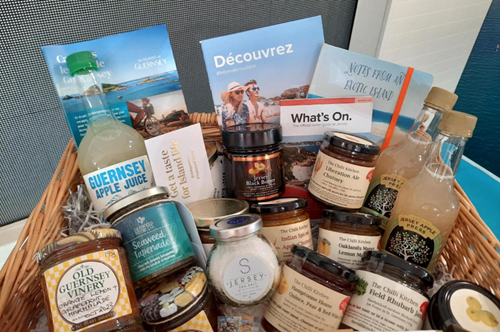 The Channel Islands have a stand in the event 'village', which is situated in front of the city walls. The stand was erected on 25th October when the event began and runs until the start of the race on 6th November. Each day we are showcasing the Islands' produce, providing tasters and running competitions to win a gift hamper and a 2-night stay in Guernsey – a great way to data capture a new French audience to re-market to.
'It's been very busy, we've had many enquiries about the Islands,' said Laurence Main Larivière, Condor Ferries.
Read more here.
Island Games
The 2023 NatWest International Island Games is coming around fast and we are looking forward to welcoming the visiting teams and spectators to our beautiful islands next July.
Thank you all of those if you who have committed so much of your accommodation to hosting the teams, supporting staff and spectators. The Games present a unique opportunity to promote ourselves to a captive audience, something we are working with the organising committee on.
Providing accommodation to visiting teams and spectators is still proving to be one of the biggest logistical challenges. If you haven't offered your full capacity of rooms, and you would like to, or would like to offer support in any other way, the team would love to hear from you.
Contact them on accommodation@guernsey2023.gg or +44 (0) 7781 132021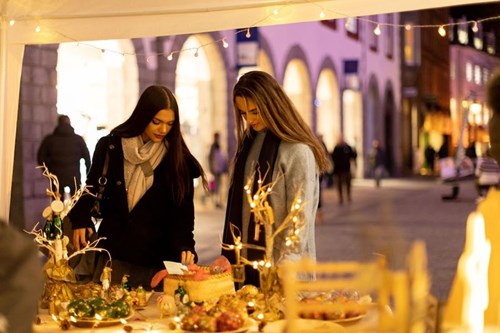 Christmas offers
Have you got Christmas and New Year deals and promotions?
We are pulling together festive content for the visitguernsey website, and will also be promoting this via a dedicated consumer mailer, blog and via our social media channels.
Do send us through any offers you are planning to run for the festive period that you would like us to feature. These offers can also be added to the Bailiwick Staycation Club which targets a local audience who might be looking for overnight stay offers over the Christmas party season.
If you have anything that you would like to submit, please contact Paul.
As always, we are on hand to help and support in any way we can, so if there is anything that we can help with, please do get in touch.
With thanks, the VisitGuernsey team.
You may also like: