Prime London locations
We're in London this month!
08 July 2022
With our out of home campaign popping up across London tube stations. We secured 20+ billboards at central London locations.
This is in addition to the main campaign running throughout the year, and capitalises on the short booking pattern we continue to see, to specifically encourage people to book for a last minute summer break.
Not only have we got so many of these fantastic, larger than life billboards, we have secured prime locations in main tube stations including Oxford Circus, Tottenham Court Road and Knightsbridge to name a few. To put this in perspective Oxford Circus sees 1.5million people travel through it per week on average. For the full list of tube locations you can see our 'Additional Summer Campaign' plan here.
And the timing couldn't be better, with temperatures expected to reach the mid-30s in London's heatwave next week, commuters will be shown refreshing and revitalising imagery of the Islands of Guernsey.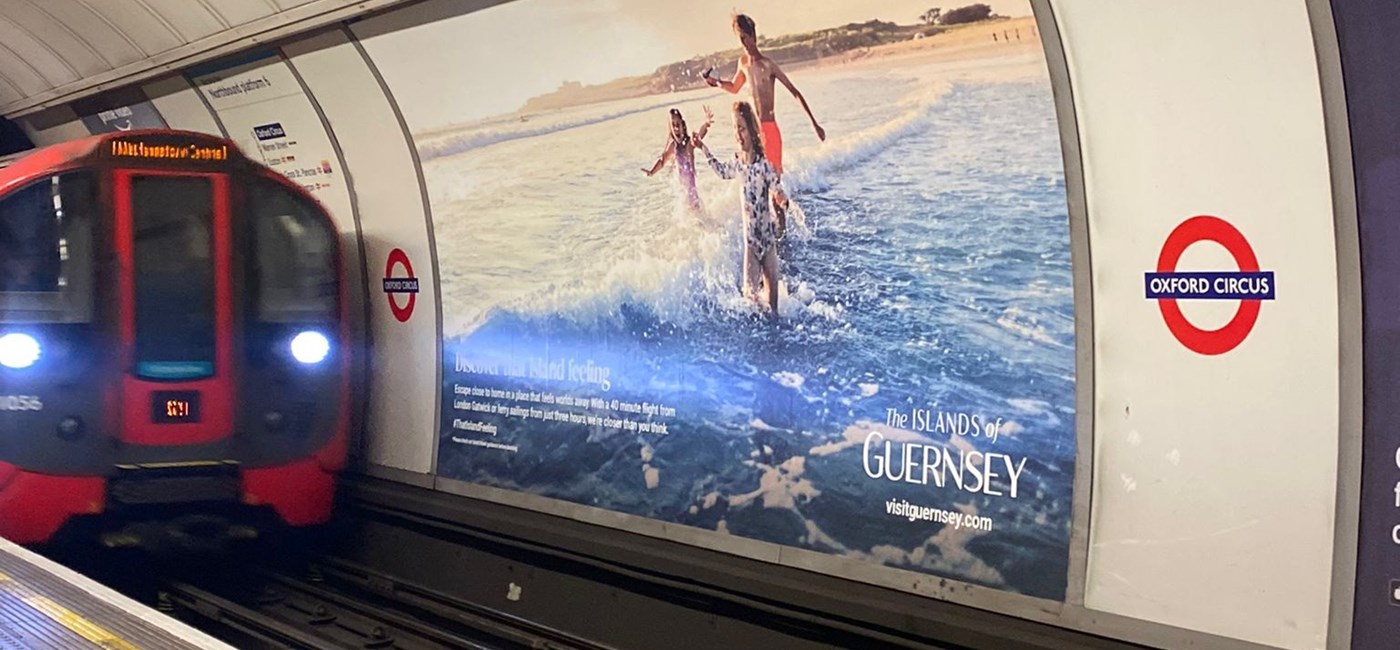 You may also like: