September 2023 Trade Update
Latest trade update from the team
06 September 2023
Occupancy latest
2023 continues to show a steady increase in occupancy, although it's important to factor in the 3% longer staying guests. This year's occupancy data also shows an improvement versus the same month in both last year and 2019.
The very latest information we have for Sept is also encouraging, with provisional predicted occupancy at 77%, and actual bookings, to date, at 66%.
Summer bookings have been the most challenging, exacerbated by a continued pattern of later bookings, which causes understandable nervousness. This was demonstrated in Aug 2023, with data supplied demonstrating 10% of bookings were made and taken within the month.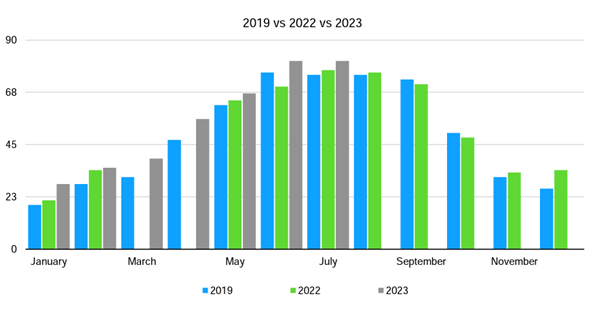 Looking at near competitors, it is interesting to note that reports from Visit Devon show a big drop in tourism compared to last year – but also a similar late booking pattern.
Figures suggest visitor numbers to the region, as well as spending, are down 20% compared to last year, blaming a combination of a cost-of-living crisis and poor weather. They have also seen a very late lead in time through Aug, with visitors making last minute decisions to travel based on factors out of their control (traffic/weather).
For the latest occupancy data, supplied by the hospitality industry and collected via the Data and Analysis team, go to: 2019 vs 2022 vs 2023 Occupancy Survey Results.
Next week we will publish the Quarter 2 Travel and Visitor Accommodation Bulletin.
Complete the monthly Occupancy Survey
Every month, VisitGuernsey send out a monthly occupancy survey which we kindly ask that our accommodation providers complete. These survey results are extremely important to us as they help us tailor our marketing and can show travel trends in booking patterns.  
A condition of your boarding permit is to supply occupancy data on a regular basis. The emails are sent from VisitGuernsey at the beginning of each month, so please keep an eye out. If you do not receive these emails, please get in touch with paul.belben@gov.gg. 
Upcoming Industry workshops and seminars
Registration closes soon for the Guernsey Trade Workshop
Don't miss out! The Guernsey Trade Workshop takes place from Weds 11 - Fri 13 Oct and is the perfect opportunity to network and discover more about our islands. Over three days, we will provide opportunities for networking and business development, as well as experiencing the unique characterful island life in Guernsey. The event is open to tour operators, group organisers, carriers and local suppliers to build on existing relationships and develop future business partnerships. Find out more and register your attendance here. Registration closes on Mon 11 Sept.
TMB Seminar & Networking session
The Tourism Management Board (TMB) would like to invite all local stakeholders to their seminar and networking session on Tues 31 Oct in La Seigneurie at St Pierre Park Hotel. This is specifically for Guernsey-based businesses to network and hear insights from the TMB. Find out more here.
Cruise Season Update
Cruise development
We continue to work with both existing operators, as well as potential new ones, of both large and small cruise ships and have recently met with representatives from P&O, Carnival, Cunard, Celebrity, Ponant, Saga, Scenic Cruises, Azamara, Seabourn and Sea Dream. This is to talk about their calls into Guernsey, plans going forward and how we can work together to ensure Guernsey stays on their itineraries – or is added as a new port of call.
With 19 ships still scheduled to visit the Islands between now and Sat 22 Oct, we are hoping the good weather remains so we can all make the most of these opportunities.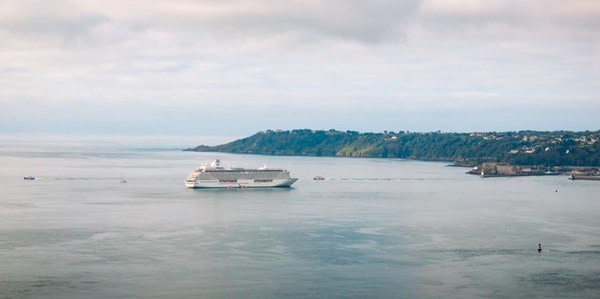 Above image © The Drone Ranger
New excursions and experiences in Guernsey  
Guernsey's natural environment provides the perfect location for cruise visitors wishing to be involved in local nature and eco-initiatives whilst visiting our islands. The VisitGuernsey team are responding to the developing requests of cruise passengers and excursion managers wishing to explore different themes of excursions including eco-tourism, exclusive and luxury, or foodie experiences.  If you are a local business wishing to learn more, please email imogen.berryman@gov.gg. 
This month, we are supporting a visit from representatives from Excursions Ltd with a packed itinerary as they visit all the Islands of Guernsey to work on new tour ideas.
Le French Festival
Preparations for Le French Festival are fully underway, with a host of French-themed activities, music, food and even an Opera, taking place from Tues 10 Oct – Sun 15 Oct. It offers visitors a taste of France right here in the Islands, and takes place as Guernsey hosts a significant exhibition of Renoir's work.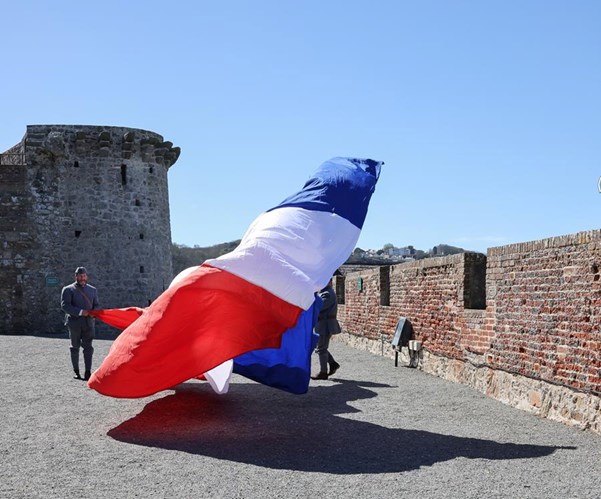 If you would like to be involved, whether that be planning your own French menu, event or accommodation package, we'd be delighted to promote it. Contact the team and start planning now, email jo.ferguson@gov.gg
Advertising Opportunities for shoulder months
Teamwork is the best way to get your business in front of the right people, at the right time. You can take advantage of our knowledge, statistics, surveys and research as well as accessing our already engaged audiences across digital, social media and mailers.  Opportunities include:
Featured content
Exclusive consumer and Solus mailers
Blog posts
Bespoke partner campaigns
Find out more here, or get in touch with paul.belben@gov.gg if you have any questions.
Renoir update
'Renoir in Guernsey, 1883', opens at Candie Museum on Sat 30 Sept, and as we move steadily towards the doors opening to the world's only Renoir exhibition in 2023, we've been working with a broadcast partner to secure TV and radio coverage across the UK. Phase 1 of the broadcast activation saw Art for Guernsey founder David Ummels, and Head of Museums Helen Glencross interviewed by nine different stations, with a combined weekly reach of over 3.1 million people.These included, Sky News, BBC Radio and London Live.
Phase 2 of the activation will commence in the next fortnight, with further interviews expected to reach the large totals achieved in phase 1.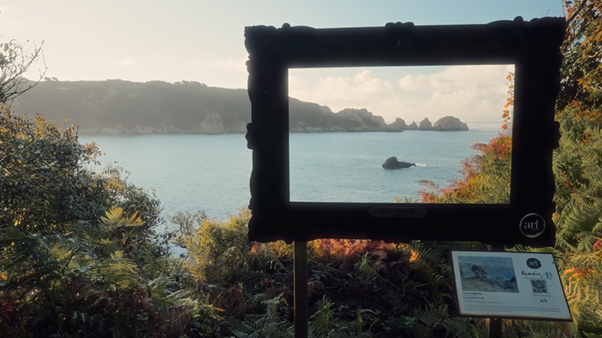 We've finalised the details of an exclusive with freelance writer Sarah Gillespie, writing for The Times, who will experience a 'behind the scenes' look at the exhibition prior to opening, before publishing coverage over the opening weekend.  We are also finishing off details of the group press trip, which will comprise writers from The Guardian, The Scotsman, and Wanderlust. Our strategic aim in delivering coverage around the opening weekend continues to focus on utilising the trend of short booking times this year.  
We would again like to remind you that tickets for the exhibition are now on sale here, and we ask that you encourage your guests and customers to attend what will be a fantastic opportunity to view these Renoir masterpieces where they were originally painted.
Sustainable Tourism
Are you developing or currently implementing any sustainable activities, products or business practices?  Do you have an activity in mind which could immerse visitors in the local community or help protect wildlife? Do you supply locally made products or use local ingredients? If so, we would love to hear from you. Recently, we have received a few enquiries of this nature and we want to ensure we have up to date information.
If you would like to discuss this further or require additional information, please contact chloe.steadman@gov.gg.
VisitGuernsey coffee break with travel agents
We recently, together with Aurigny Air Services, held a webinar with travel agents, talking about the charms and lesser known facts about our islands as well as the opportunities for travel here. Watch the webinar and find out more here.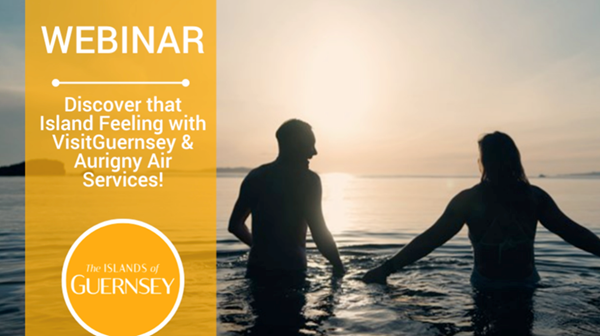 VisitGuernsey and Aurigny offer travel agent training through OTT (Online Travel Training), the world's first global online and marketing platform. OTT have over 150,000 agents on their database which we send information to about the Islands of Guernsey and provide virtual training.  Launch the Guernsey course here.
We are currently running a competition for any agents who complete our OTT course as an incentive. Agents can win a 2-night stay to the Islands of Guernsey. Thanks very much to Aurigny Air Services and Beaucette Marina for partnering with us offering the prize. Competition closed on Tuesday 31st October 2023.
As always, we are on hand to help and support in any way we can, so if there is anything that we can help with, please do get in touch.
With thanks, the VisitGuernsey team.
You may also like: