Snow in a heatwave
This week we invited TV historian Dan Snow from History Hit, back over for a taste of #ThatIslandFeeling and to escape the heat with a spot of wild swimming
14 July 2022
Following his last visit in 2019, we've worked with @thehistoryguy on producing content for fans of his History Channel and also the Islands of Guernsey. 
Dan's team will produce 5 video edits covering Wild Swimming, Coasteering, Island Hopping, History and Walking with the VisitGuernsey app, which he will share on his own channels, History Hit subscription service and we'll use to promote these themes.
Taking advantage of the fantastic weather (a.k.a heatwave!), Dan Snow sailed over on his boat with cameraman James Blake arriving in Guernsey and checking into the Fleur du Jardin for their stay.
We created a packed itinerary for the trip, starting off from Bordeaux Harbour and following the Islets, Dolmens & Pretty Harbours walk from the VisitGuernsey walking app. Lunch at Moores Hotel Hideaway with local gold accredited tour guide Gill Girard, who took Dan and his cameraman James for a guided tour of Herm Island and another walk using the app - Sandy Beaches, Cliffs & Ancient Pathways.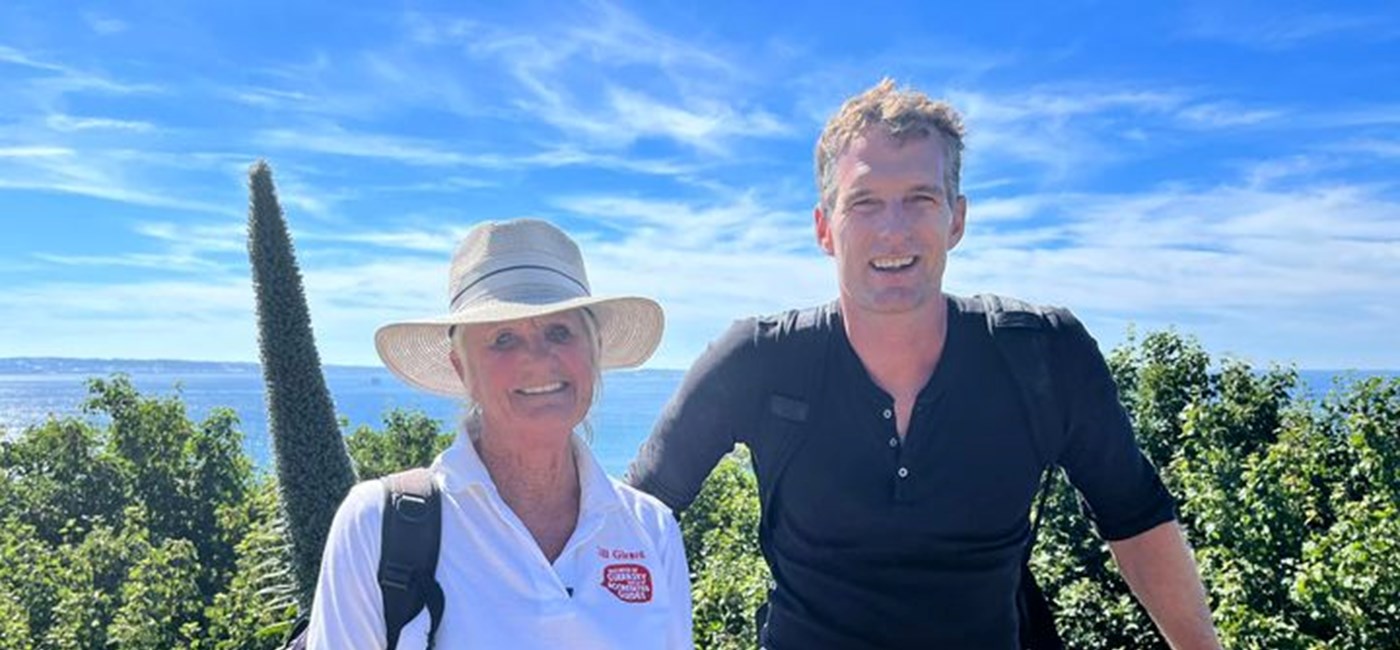 Day two, and Dan and James went to meet Ant from Outdoor Guernsey at Petit Bot for a morning of Coasteering. Guernsey Hamper delivered a fantastic hamper filled with delicious local produce to the crew, to fuel them up after their adventurous morning. That afternoon Paul Belben from VisitGuernsey hopped round to Moulin Huet with Island Rib Voyages to meet up with Dan and James to film some fantastic wild swimming clips with Helen from Guernsey Swim Adventures. Helen also filled them in on Pierre Auguste Renoir's connection to that area. Finishing the day with a quick trip to Herm to take advantage of an amazing summer evening sky – and capturing the moment with some drone footage.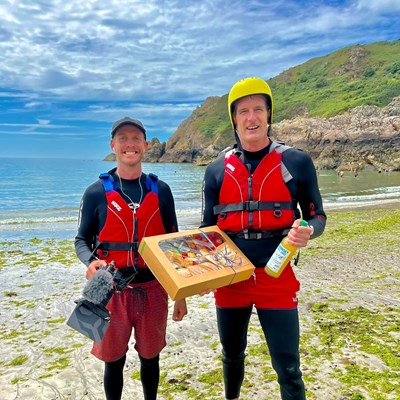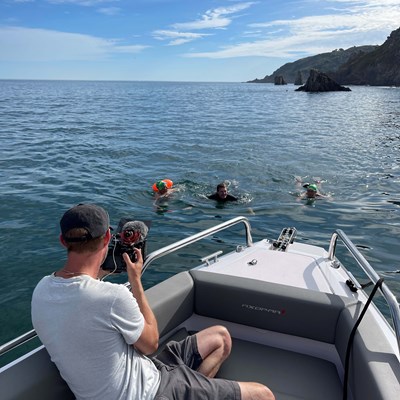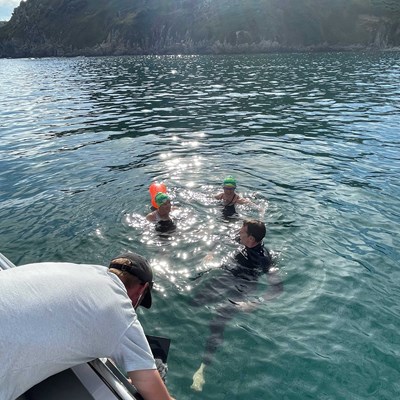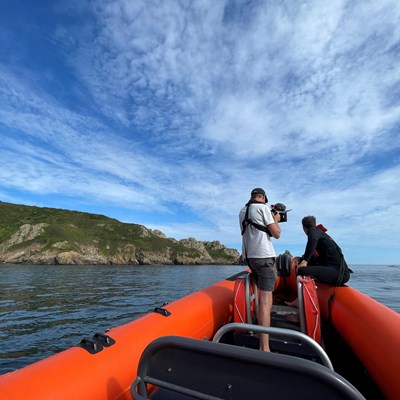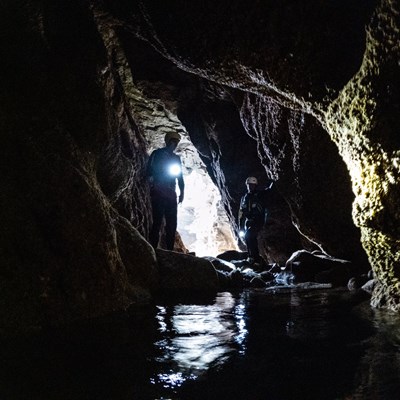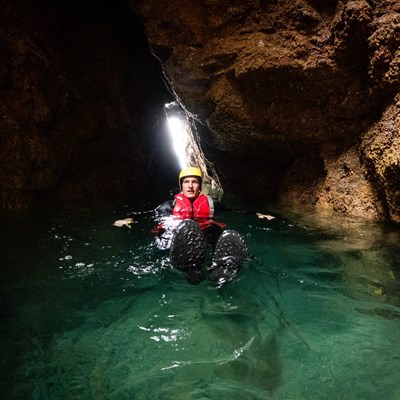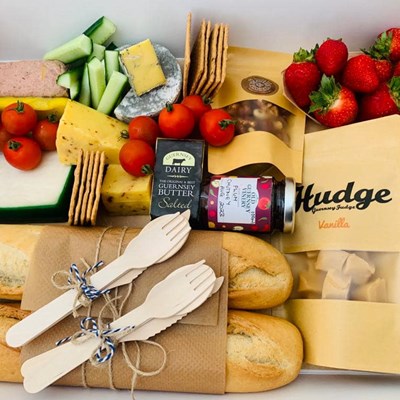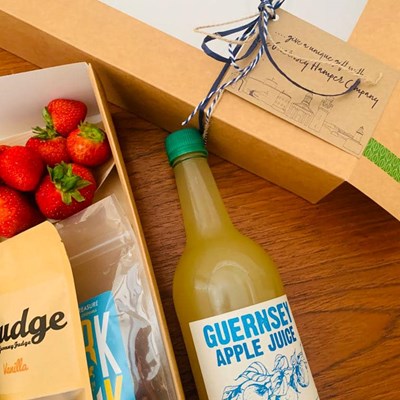 Day three, silver accredited tour guide Amanda Johns met them for a tour of Guernsey's historical sights along with Steve Powell from Festung Guernsey to explore Batterie Mirus and the German Underground Hospital. In the afternoon Dan and James met up with Ant from Outdoor Guernsey once again and enjoyed exploring caves and coasteering off the coast of Sark Island. 
During his trip Dan has shared his experiences on his own personal social channels, which have a combined following of: 522,100 (Twitter 396,100 & Instagram 126,000), accumulating hundreds of likes on the Guernsey content.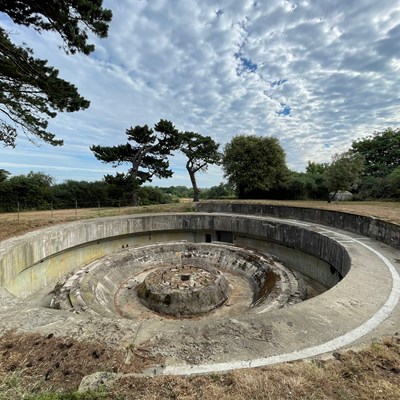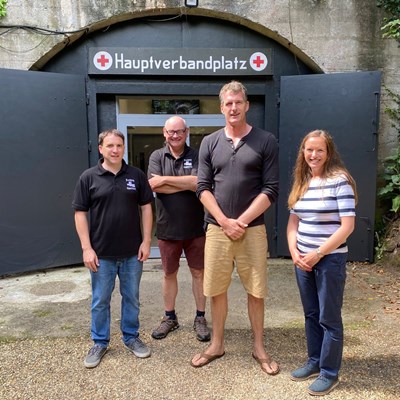 Look out for the new video edits on our social channels and Trade & Media site soon!
Thanks to all our trade partners for supporting on this trip. If you would like to be included as a supplier for our Visiting Journalist Programme please get in touch. 
You may also like: