VisitGuernsey nominated three times in industry-leading Travel Marketing Awards
VisitGuernsey has been shortlisted in three categories for the global Travel Marketing Awards, which is arguably the most respected awards event in the travel and tourism marketing calendar.
16 May 2023
Travel destinations from all over the world have been nominated for one of the industry's most sought-after accolades.
The categories Guernsey has been nominated in are:
Best website
Travel Brand of the Year
Advertising Campaign (for VisitGuernsey's 'Our Spa Never Closes' campaign)
The awards celebrate brilliance in travel marketing, rewarding the originality, creativity, innovation and relevancy delivered by brands, teams and individuals across a wide range of disciplines within advertising, marketing, digital and PR.
Winners will be announced at the Travel Marketing Awards ceremony in London in July.
Mary Putra MBE, Director of Marketing and Communications for the States of Guernsey, said:
'We are delighted to have been shortlisted for all three of the categories that we have entered in this year's Travel Marketing Awards. It is a testament to the hard work of this team and our partners TPA, but also a reflection of the closer working relationship we have fostered with trade.
'The insight trade contacts have provided us has helped drive the direction of our marketing, proving how important it is that we continue to work collaboratively. This is an acknowledgement by industry professionals that our marketing can compete with the best in world. It is an honour to be shortlisted and to fly the flag for the Islands of Guernsey.'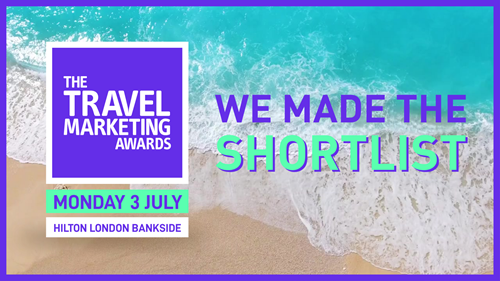 You may also like: