August Trade Update
Latest trade update from the team.
08 September 2022
Many thanks to all those who completed this month's Occupancy Survey. We say it every month, but we really do appreciate you taking the time to complete this short survey, especially during the busy summer months.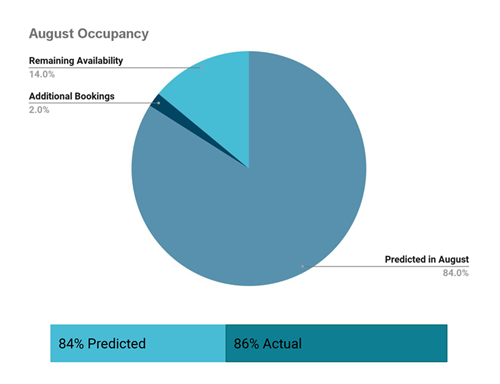 The occupancy data we have from those 68 properties who submitted responses to us, tells us that the actual occupancy average for the month of August was 86%. Occupancy data we have from August 2019, shows industry was at 75% capacity.
As ever, we have taken on board any concerns raised and are actively working with those who have requested support.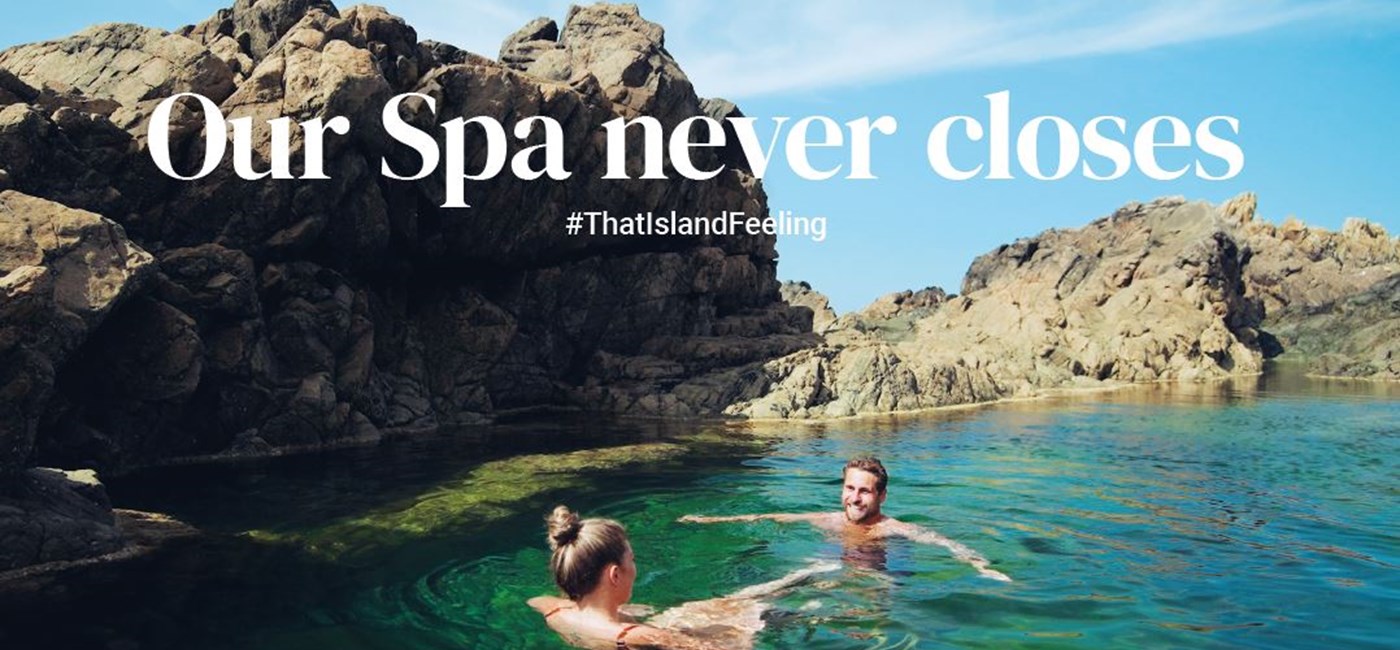 Shoulder month campaigns and into 2023
Part of our strategy for 2022 and 2023 is to extend the season. Additional 'shoulder month' campaigns are designed to attract visitors to the Islands in what are traditionally the quieter periods of the year by demonstrating that the Islands can be a great place to visit outside of the traditional summer months.
Our shoulder month campaigns are now well underway, and we have plenty of new assets that are available for you to use.
Photography and video content has been added to the Trade and Media library, which you are welcome to add to your own marketing, whether that be on a website, a social media page or in your own print advertising.
We are now finalising our 2023 creative and media plans for sharing at the next Tourism Taskforce meeting at the end of this month and are looking forward to sharing these with you soon.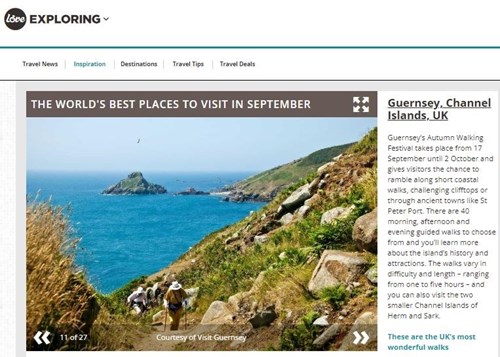 Press and Media Activity for August
During August, we welcomed journalists from the Evening Standard and Wedding and Honeymoons Magazine to name a few, as a result we have seen coverage in print, online and on social media.
As part of the visiting journalists programme, we continue to welcome writers and influencers right through the coming weeks, to compliment the work we are doing to extend our season. In Sept, we will see journalists visiting the Islands from the Daily Mail, LoveExploring and Breathe magazine.
We have been proactively and reactively pitching the Islands as a holiday destination to various media including The Times, The Guardian and Metro, capitalising on the opportunities we have been given (e.g. Love Island) and promoting our Autumn and Winter offerings.
Following Dan Snow's trip earlier in the year, the first in a series of films has been released via the History Hits YouTube channels. You can find a link to these, along with our full PR round up
Read our full PR round up here.
Thanks to all our partners who support these visits and help us ensure our journalists and influencers have the best experience possible.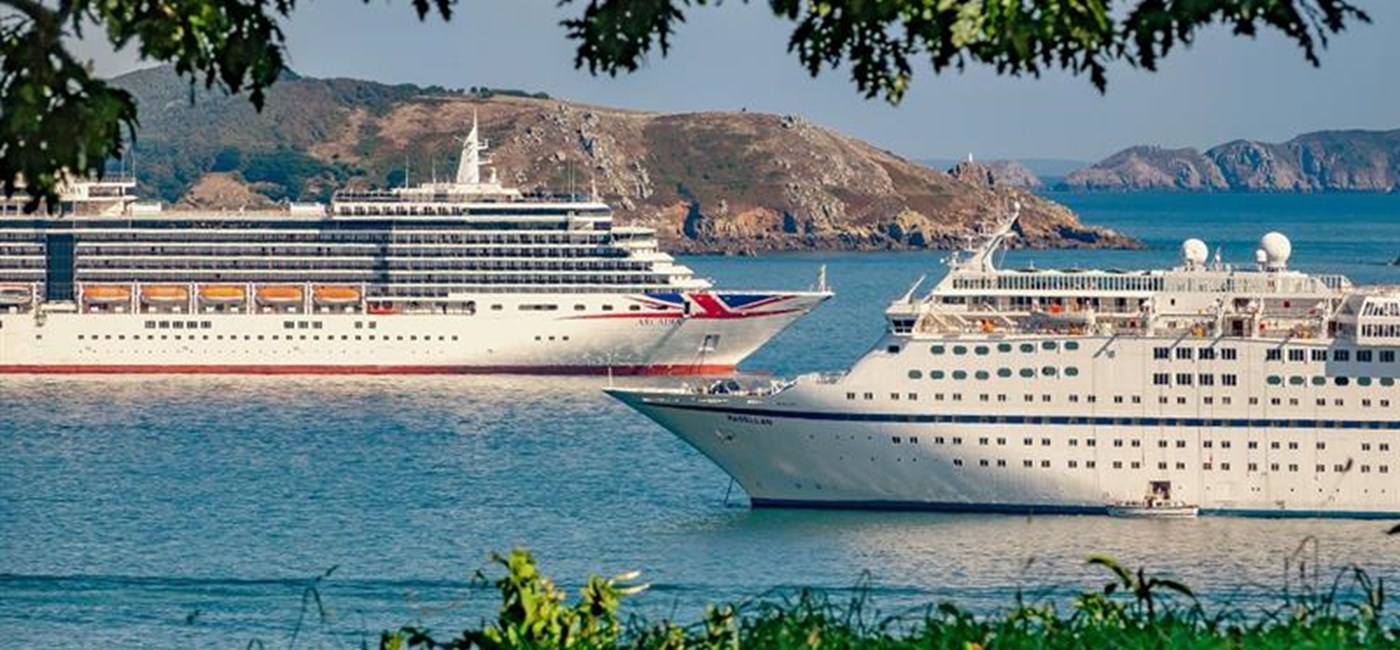 Cruise update
As the 2022 cruise season begins to wind down, we have some encouraging data to draw upon. This year, 88% of all those who visited on a cruise ship were interested enough in the Islands to disembark and see what we had to offer, which is much higher than the industry average of 60-70%.
We continue to work hard on re-marketing to these visitors, encouraging them back for a longer stay. There are two ways that we are actively doing that –  from data  that we gather when visitors sign in to the free WiFi on the Pier and via the 'comeback' postcards, of which we have distributed 20,000 to date this year, handed out when passengers return to the ship.
During 2022, there have been 8 maiden calls to the Islands with 2 others before the end of the season, together with a brand-new cruise line, Ambassador, this new business is great news for Guernsey and an area of focus for us.   
Cruise Guernsey joined the Cruise Britain stand again at the largest annual cruise exhibition, SeaTrade Global which provided us with an opportunity to meet face to face with a significant number of cruise line executives including itinerary planners at one event. 
We also attended three Cruise Britain events and continue to build on the relationships that have been built, encouraging new business as well as maintaining and nurturing those existing. We are now turning our attention to 2023, with an early indication of numbers visiting looking really positive.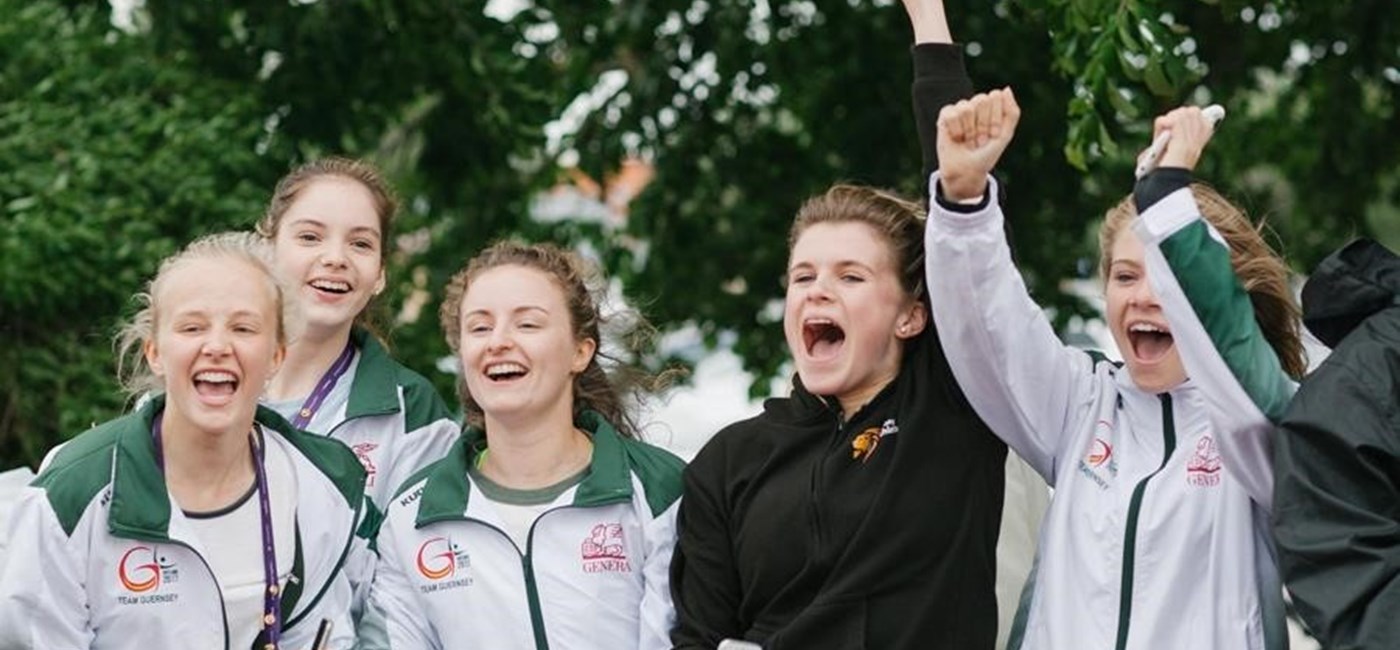 Island Games
It is now less than a year to go until The 2023 NatWest International Island Games and we can't wait to welcome visiting teams and spectators to our beautiful island next July.
In August you received an email from us with further information about the Games, and the ways you can lend your support. We are also actively looking at ways we can work with the Sports Commission and the Island Games Committee to maximise on the opportunities to promote Guernsey for a future visit, particularly around other sporting events that we host in the Islands. 
Providing accommodation to visiting teams and spectators is proving one of the biggest logistical challenges. If you haven't offered your full capacity of rooms, and you would like to, the team would love to hear from you, contact them on on accommdation@guernsey2023.gg or +44 (0) 7781 132021
In other news this month...
Victor Hugo Centre
The States of Guernsey are to begin discussions on the possible development of a Victor Hugo Centre in the Former States Office Building (also known as the Guernsey Information Centre) on the North Esplanade. Read the full release here.
We will keep you update on this as well as what it might mean for the Visitor Information Service currently housed in that building.
Taxi Review
Last weekend, The Committee for the Environment & Infrastructure published the Taxi Review, carried out independently following several months of research and engagement with local stakeholders.  Read more here.
Thank you to everyone in the accommodation sector who gave us feedback on experiences with on-island transportation for our visitors this year, we have fed this into E & I to be taken into consideration.
Reciprocal Health Agreement
Great news this month that from 1 Jan 2023, UK visitors to The Islands of Guernsey will be able to access healthcare required during a trip to any of our Islands, thanks to a new Reciprocal Health Agreement signed between the Bailiwick of Guernsey and UK.   Read more here.
As always, we are on hand to help and support in any way we can, so if there is anything that we can help with, please do get in touch.
With thanks, the VisitGuernsey team.
You may also like: