Guernsey hosts cruise rep familiarisation trip
Earlier this month, Visit Guernsey hosted representatives from luxury international cruise brands to showcase the Islands of Guernsey as the 'Best UK & British Isles Port of Call 2022'.
25 April 2023
Hosted by Amanda Johns, Cruise Business Development Consultant for Visit Guernsey, six representatives were welcomed from Saga Cruises, Explora Journeys, Silversea, Seadream Yacht Club, Ponant and P&O Cruises for a four-day exploration of the Islands of Guernsey focusing on shore excursion products as a wider destination offering. 
 The reps enjoyed a full itinerary including local tour attractions, activity providers and various transport providers including island hopping shore excursions, historical and cultural visits, cliff walks and sampling some of Guernsey's most popular restaurants and experiences.  
Amanda said: 
"It was wonderful to show off our unique islands, and let showcase why the Island has been awarded Cruise Critic's 'Best UK & British Isles Port of Call' for four years. 
"We managed to highlight so many of the unique experiences Guernsey offers including such unique transport options of Tour Guernsey's Landrover tours and TukTuk Guernsey, an orchard tour and tasting at Rocquette Cider and of course the unmissable experiences of the car-less islands of Herm and Sark."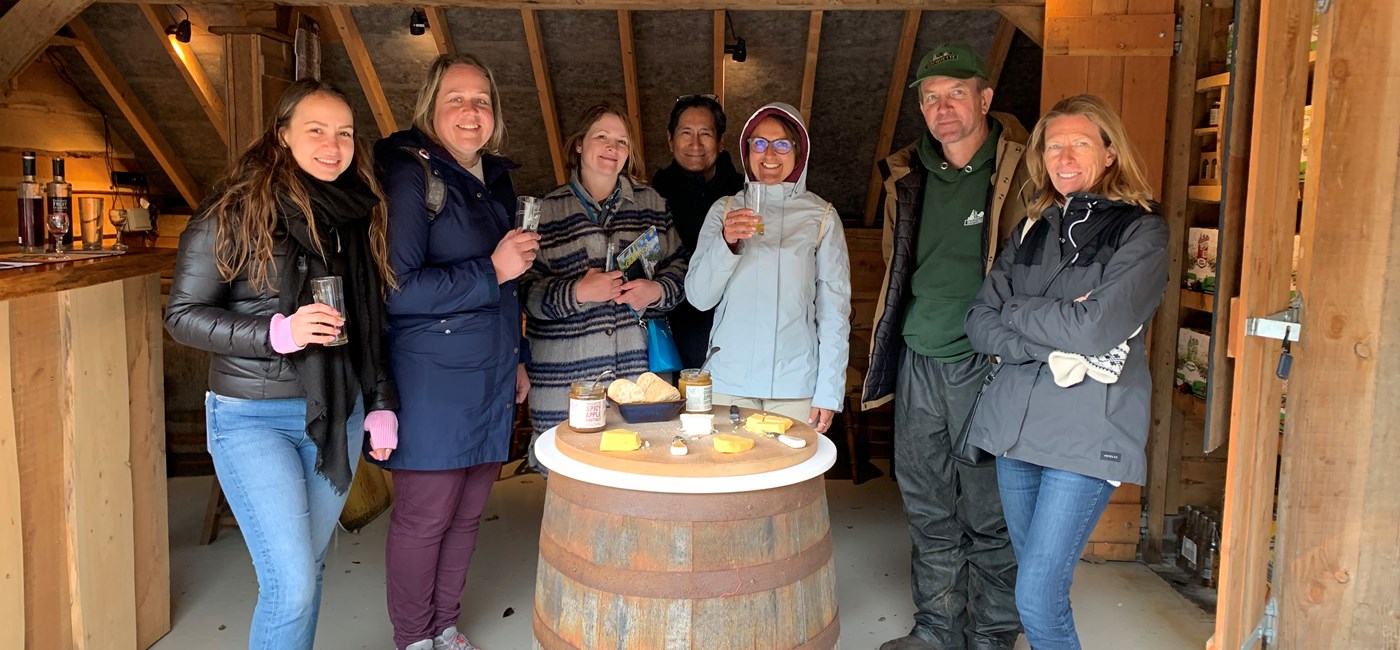 The group sampled sustainable local foods and drinks at Les Rocquettes Cider Farm in the Fauxquets Velley. Left to right: Dragicia Zecevic (Explora Journeys), Jo Bryer (Carnival UK/P&O Cruises), Rowenna Fenton (Saga Cruises), Emilio Freeman (SeaDream Yacht Club), Susanna Capaccio (Silversea), James Mellor (Rocquette Cider Farm) and Sylviane de Tracy (Ponant). 
The familiarisation trip also provided an opportunity to share future infrastructure developments including the experience visitors can expect when arriving in St Peter Port such as the friendly welcome team, and a dedicated arrivals area with free Wi-Fi- all of which have been cited as reasons for Guernsey being awarded 'Best UK & British Isles Port of Call' by Cruise Critic for the fourth time last year.  
The week saw some unfortunate weather for the Islands, but this did not dampen plan or spirits for the group. 
Rowenna Fenton, representing Saga Cruises said:  
"We managed to see and do so much in a short space of time and Amanda's commentary really brought the history of Guernsey to life – part of the experience which is of great importance to our customers."  
Many of the guests commented that history is a very important subject for their passengers. It was no surprise therefore that the island's historical and cultural offerings were particularly appreciated by the group who received private tours at The German Underground hospital, Victor Hugo's Hauteville house, and The Little Chapel. The reps also visited Batterie Mirus, a private WW2 fortification which can be offered as an exclusive experience for their passengers.
The group enjoyed dining at the high-quality restaurants of Guernsey, including those partaking in the Guernsey Food Festival, including La Fregate and a gin tasting and curry at the Red Carnation Group OGH Hotel.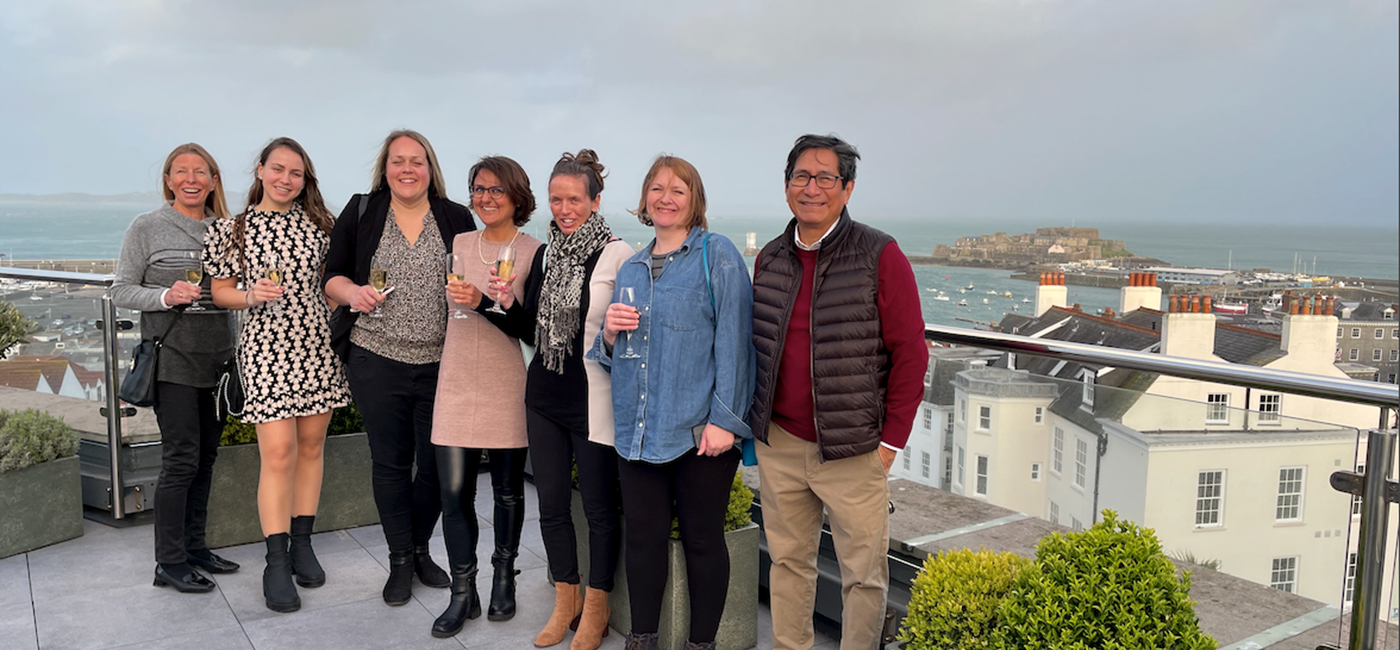 Left to Right: Sylviane de Tracy (Ponant), Dragicia Zecevic (Explora Journeys), Jo Bryer (Carnival UK/P&O Cruises), Susanna Capaccio (Silversea), Amanda Johns (Visit Guernsey Cruise Business Development Consultant), Rowenna Fenton (Saga Cruises), Emilio Freeman (SeaDream Yacht Club).
Taking the opportunity to develop relationships and talk more about Guernsey as a port, Damon Hackley, Director of Operations, Gareth Jones, Director of Business Innovation at the States of Guernsey, Mark Renouf, Guernsey's Cruise Pier Manager, Hannah Beacom, Chair of Guernsey's Tourism Management Board and David Barker, Harbour Master took the opportunity to meet the representatives throughout the week.   
Amanda added: 
"Our guests appreciated being able to speak in person with those who have a direct input into decisions around St Peter Port's harbour development and ask questions about the future plans".   
Any cruise representatives that would like to register for our next familiarisation trip should email cruiseguernsey@gov.gg  
You may also like: