January Trade Update
We would like to wish you all a very Happy New Year from all the team here at VisitGuernsey. Here's a roundup of our latest news
06 January 2023
Advertising the Islands of Guernsey in 2023
Our 2023 marketing campaign is now well underway.
We kicked off with a reactive digital and social media campaign on Boxing Day which ran through to the 1st January, which allowed us to take a more bespoke, fun approach to this time of year, featuring content including the Boxing Day swim at Cobo Bay.
This campaign reached an audience of 769,152, and preceded our main digital, social and print campaign which got underway on 1st January.
Go here to see 'Jump into 2023', the best performing creative execution of the suite of four ads that ran between Christmas and New Year.
The new 2023 brochure was also delivered to our 11,000 postal database in between Christmas and New Year and our first printed advert also appeared in the Financial Times.
You can view our 2023 strategy here.
Strong interest in the new Tourism Management Board
Economic Development received 14 applications for the role of Chairperson for the new Tourism Management Board. The new board will provide oversight on the delivery and implementation of the marketing and events plans for Guernsey and provide true strategic input into tourism development.
Interviews for the position will be conducted shortly.
Direct flights from Zurich back for 2023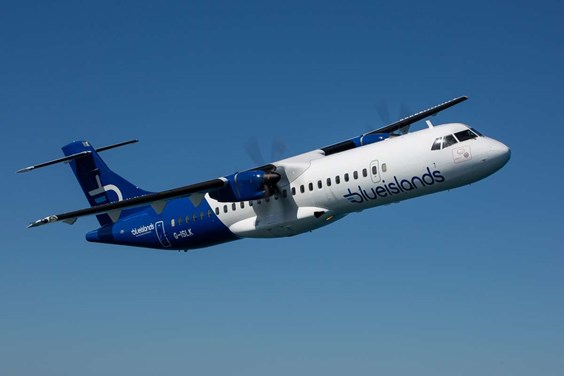 From 13 May to 19 August 2023, Rolf Meier Reisen and Blue Islands we will be welcoming back visitors from Zurich once again as direct flights from the Swiss capital return to the islands. The flights will operate weekly on Saturdays as a triangular route including Jersey.
December Occupancy Survey results
Extending the season was a strategic marketing aim for us and the results from the December Occupancy Survey continued to provide us with further insight into the effectiveness of our shoulder month campaigns as we moved towards the launch of our 2023 plans. 
We have ended December with 43% occupancy reported from the accommodation sector. This is a 4% increase on confirmed bookings compared to the beginning of the month, and a 17% increase on the figures that we have for December 2019.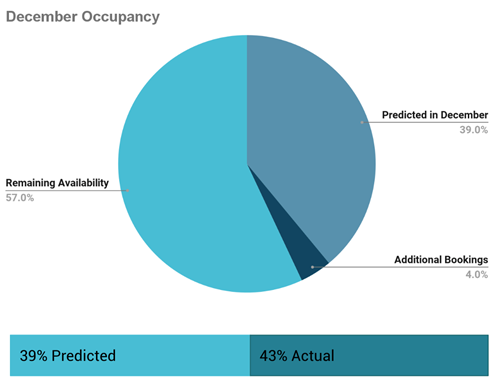 We thank each and every one of you who not only fills in the survey each month, but also takes our calls at the end of the month. The information you share with us, provides valuable insight into ever changing booking patterns and helps inform the direction of our reactive digital marketing plans. 
Focusing on training and trade development
In conjunction with Aurigny Air Services, we will be launching a brand-new course on the Islands of Guernsey with Online Travel Training (OTT) in the first quarter of 2023. OTT is the World's leading provider of free training courses for travel agents. It also enables travel agents to use their platform as a one stop hub of information. The Islands of Guernsey will be featured in newsletters, eshots and within their blogs as well as providing a dedicated eLearning course. Remarketing opportunities are also available to us for agents who compete the course.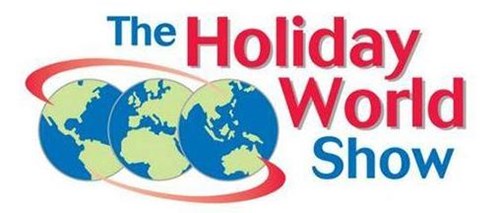 Holiday World Show 2023
VisitGuernsey and Aurigny Air Services will showcase the beautiful islands of Guernsey in Ireland's largest and best attended annual show this month. The show invites the trade and public to visit during the 3 days in Dublin.
Spreading the message further
VisitGuernsey continues to support tour operators with collaborative marketing campaigns into 2023. Working together increases our marketing activity with direct call to actions and helps spread the budget further. If you would like to know more about working together, contact Chloe on chloe.steadman@gov.gg.
Highlighting Guernsey in France
For the first time, the Islands of Guernsey will be featured in Out of Home advertising within in the North Area, Paris & Suburbs during May. The campaign aims to increase brand awareness in these regions whilst putting Guernsey on the radar for those considering booking a holiday. Alongside this we will be working with partners to provide a call to action.
This month, we also welcome a new French PR representative Ellen Groves to the team. Ellen looks forward to working with you this year. You can contact Ellen here.
As always, we are on hand to help and support in any way we can, so if there is anything that we can help with, please do get in touch.
With thanks, the VisitGuernsey team.
You may also like: