June 2023 Trade Update
Latest trade update from the team
07 June 2023
The Travel Marketing Awards
VisitGuernsey has been shortlisted in three categories for the global Travel Marketing Awards.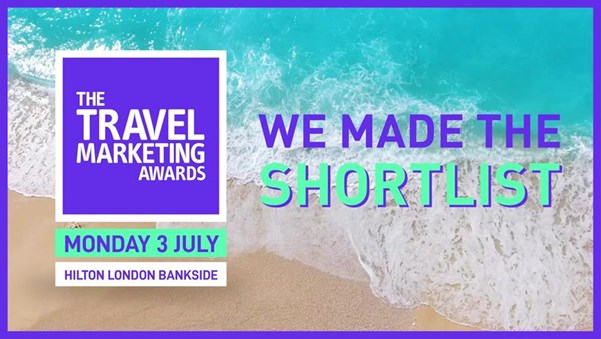 The awards celebrate brilliance in travel marketing, rewarding the originality, creativity, innovation, and relevancy delivered by brands, teams, and individuals across a wide range of disciplines within advertising, marketing, digital and PR. The categories we have been nominated in are: 
Best website 

Travel Brand of the Year 

Advertising Campaign (for the 'Our Spa Never Closes' campaign) 
Winners will be announced at the Travel Marketing Awards ceremony in London on Monday 3rd July. Watch this space… 
One of VisitGuernsey's key PR focuses this year is wellness. From a natural perspective, the Island's wellness offering is vast, and with a growing complement of on-island product focused on fitness and wellbeing, a group press trip was organised for mid-May to generate women-only wellness-focused features.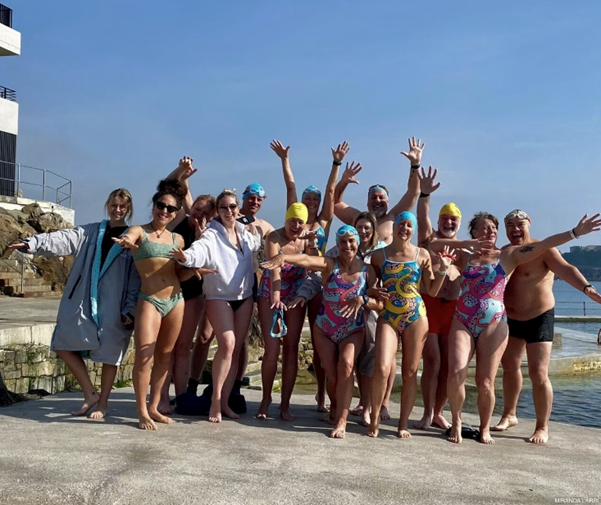 Four female journalists, from Cosmopolitan, Women's Health, Stylist and PA Media, enjoyed a weekend itinerary which balanced the challenges of sea swimming, coastal hiking, and beach workouts, with the relaxation of sunrise yoga, picnic hampers and mindfulness sessions.   
The feedback from all four journalists was exceptional, evidenced by some wonderful content so far across Stylist and The Irish News, with more to follow.  
Kirsty from PA Media said:  
"It was a lovely group size and the variety of activities, most of which I'd never done before, were great fun and meant I felt a sense of achievement after taking part in them. I thought that it covered every area you could from a wellness point of view, and I came away feeling refreshed and a lot more focused on my wellbeing – both physically and mentally".  
We're seeing great results already from the French visiting journalist programme, in particular, features in Ouest France (a readership of 2 million) and France Inter (7 million daily listeners). We've just re-launched 'Journal des îles' on France Bleu Cotentin's radio, with a competition to win a holiday in Guernsey. The Morlaix yacht race returned, bringing 300 French sailors with it, and most significantly the French Out of Home (OOH) campaign went live from 1st - 14th May. Read the full round up here.
Renoir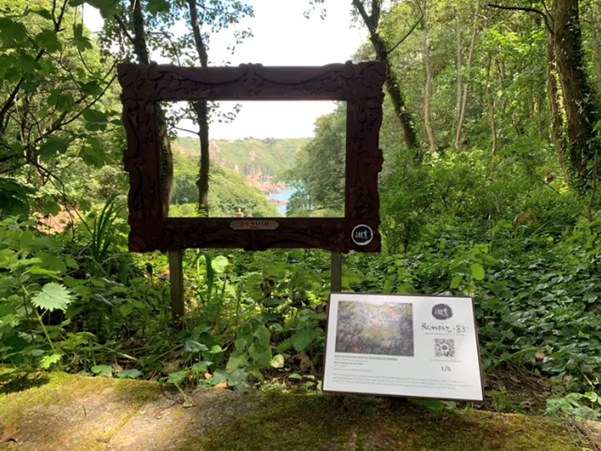 VisitGuernsey continue to work closely with Art for Guernsey ahead of the Renoir exhibition and related events taking place later this year. You may have already spotted coverage in several national and international publications, as interviews were secured for David Ummels, Founder of Art for Guernsey, with Forbes.com, art and luxury lifestyle title B Beyond, and online arts news service The Art Newspaper.  
Further interviews, all with the aim of raising the profile of Art for Guernsey and promoting the years' only Renoir exhibition, will continue throughout the summer. To complement the interviews, VisitGuernsey will also be hosting a media event at Christies Auction House, the same venue in which 3-years ago a syndicate of local art collectors purchased an original Renoir, painted in Guernsey in 1883.  
VisitGuernsey will also host a family-focused Renoir masterclass in London in late-July, in which a group of influencers, writers and journalists, along with their children, will have the opportunity to study one of Renoir's works before trying their own hand at recreating the painting. Shortly before the exhibition opens on 30th September, a group press trip, with attendance from The Times, The Guardian, and The Telegraph, among others, will help generate coverage targeting audiences likely to spend a long weekend in Guernsey in the Autumn and early-Winter.  
Cruise Familiarisation trips
VisitGuernsey hosted representatives from luxury international cruise brands to showcase the Islands of Guernsey as the 'Best UK & British Isles Port of Call 2022'. Hosted by Amanda Johns, Cruise Business Development Consultant for VisitGuernsey, six representatives were welcomed from Saga Cruises, Explora Journeys, Silversea, Seadream Yacht Club, Ponant and P&O Cruises for a four-day exploration of the Islands of Guernsey focusing on shore excursion products as a wider destination offering. Any cruise representatives that would like to register for our next familiarisation trip should email cruiseguernsey@gov.gg.   Read more here.
As recently reported, management of our data will now be collected by the States' Data and Analysis team. This change in management will mean that the occupancy survey data we provide to you each month will report data for two months prior. For example, in June we will report the April data, in July the May data, and so on. This change will afford the Data and Analysis team additional time to analyse the data and will ultimately mean we can provide more in-depth results and analysis to you.
Occupancy for April was 56%. That figure is 53%, if we include camping and glamping. This compares to 48% for April in 2019.
Editorial, Advertorial and PR coverage 2023
Some of our organic (non-paid) off-island coverage is generated through press releases distributed to mainstream media. These highlight exciting opportunities and headlines that are picked up by various media including The Telegraph, BBC Travel, The Times, The Guardian, MSN, Daily Mail, Luxury Lifestyle Magazines and more. Some coverage is as a result of the visiting journalist programme. See a round-up of the coverage to date here.
Guernsey welcomes new ultra-luxury cruise ship, Silver Dawn
In May, A plaque exchange with ceremony took place on board Silversea Cruise Line's, Silver Dawn to mark her inaugural call to St Peter Port.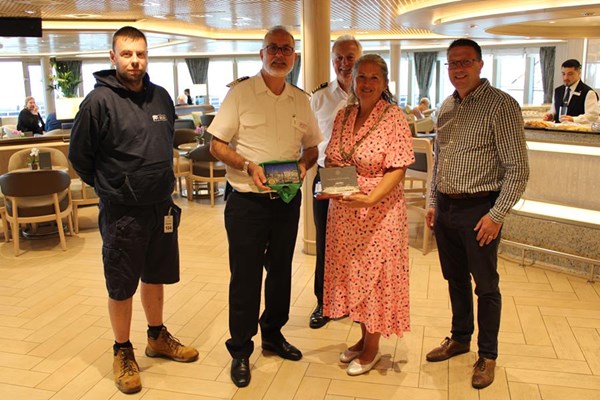 The ship's captain was joined by representatives from the States of Guernsey, VisitGuernsey, Guernsey Harbours, St Peter Port Constables and local shipping agents taking part in the exchange. The ultra-luxury ship, which joined the Silversea fleet in 2022, brought nearly 600 passengers to St Peter Port on Monday.  Read more here.
Cruise Visitor Numbers
So far this season, St Peter Port has welcomed 18 cruise ships to its shores, with 18,617 passengers disembarking to explore the island.
We're pleased, but not surprised, to report Guernsey's high passengers landed figure to date with an average of 81%
Occupation Museum Tickets
Good news - tickets for the Occupation Museum can now be purchased from the Information Centre, at £6 per adult and £3 per child. The Museum site itself is cash only, but VisitGuernsey have worked with Museum owner Richard Heaume to ensure that those who like to travel cashless can still enjoy the museum by buying tickets in advance.
Showcasing Local Activities and Attractions
VisitGuernsey often welcome journalists, representatives from cruise companies and tour operators to the islands of Guernsey to showcase the experiences on offer.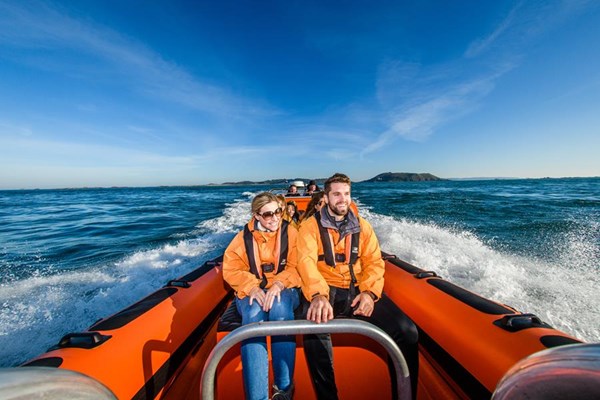 The itineraries are put together to reflect the focus of each company and their customers' interests, and we do try to ensure we include a good variety of the best island suppliers. To ensure we have a good variety of experiences to schedule into itineraries, we'd like to hear from any local experience provider, hotel or restaurant that would like to be added to our register for such trips in the future. 
As always, we are on hand to help and support in any way we can, so if there is anything that we can help with, please do get in touch.
With thanks, the VisitGuernsey team.
You may also like: