November 2023 Trade Update
Latest trade update from the team
01 November 2023
New Aurigny routes announced
Aurigny passengers will benefit from direct flights to one of the world's most loved cultural hotspots as the airline launches its first ever regular direct route to Paris. As part of the most significant airline network expansion for many years, the service will operate year-round on Fridays and Mondays from April 2024.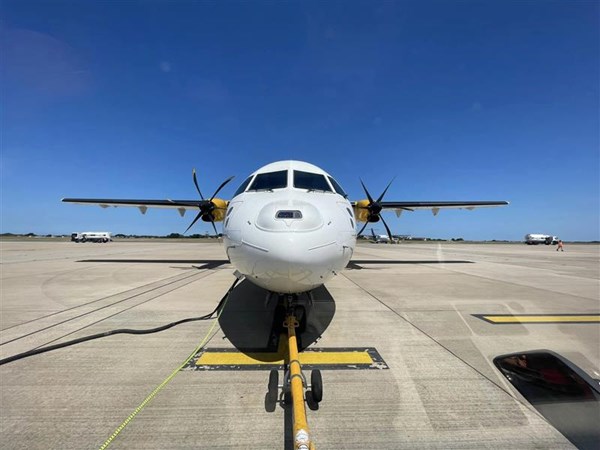 Aurigny will have more routes for UK destinations than ever, with five other routes set to be launched next year, including London City, Stanstead and Liverpool. These additional routes will make for easier connections within the UK and connecting flights to European holiday destinations.
Direct flights to 10 European destinations are being added to the summer schedule, including new routes to Biarritz in France and La Coruna in Spain. European flights will depart every Saturday from 6 April 2024 to 2 November 2024.
Read more here.
Plans for 2024
Our 2024 marketing strategy has now been published and you can view it here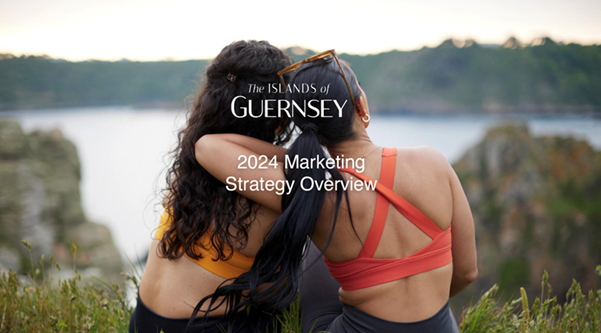 As well as targeting audiences around our key departure points, by both air and sea, we are looking to actively grow our audiences in both France and Jersey.
Thanks to data we receive from the exit survey, extended visitor survey, occupancy data and the intel we collect via the audiences who engage with our digital marketing, we have a better understanding than ever before about who our visitors are – and why they are visiting.
This information provides us with an educated starting point in terms of our target audiences and how to reach them most effectively. Undoubtably there are challenges, but there are lots of opportunities for growth which should give us plenty of reasons to be optimistic looking ahead to 2024.
Guernsey Trade Workshop - A Thank you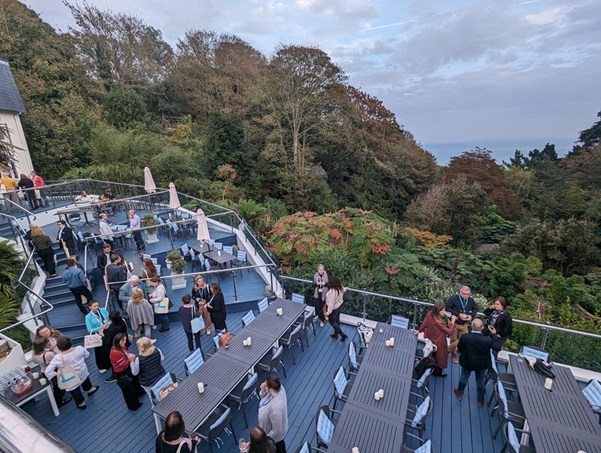 In October, we welcomed trade contacts from Guernsey, the UK and Europe to the VisitGuernsey Trade workshop for a successful networking event.
Held across three days, more than 20 representatives from the UK and Europe met with local trade from accommodation providers and experiences via one-to-one meetings and social events to find out more about the Islands of Guernsey and promote this to their customers.
The workshop was opened by an evening drinks reception at the Fermain Valley Hotel on Wednesday evening and on Thursday one-to-one networking meetings were held at Peninsula Hotel. 
Call for Events
What's on in Guernsey
VisitGuernsey's 'What's on' calendar is a hub for all events, festivals and activities throughout the Islands of Guernsey. If you're planning tours and travel to Guernsey in 2024, you'll find many ideas to programme into your itineraries.  From weekend-long music festivals or traditional Guernsey events like fayres and local shows to an array of heritage, food and walking festivals, and even live music and markets in parks and squares and along the seafront, you'll never be short of things to do on our Islands. 
If you are a local operator or experience provider with an event to list here, please email paul.belben@gov.gg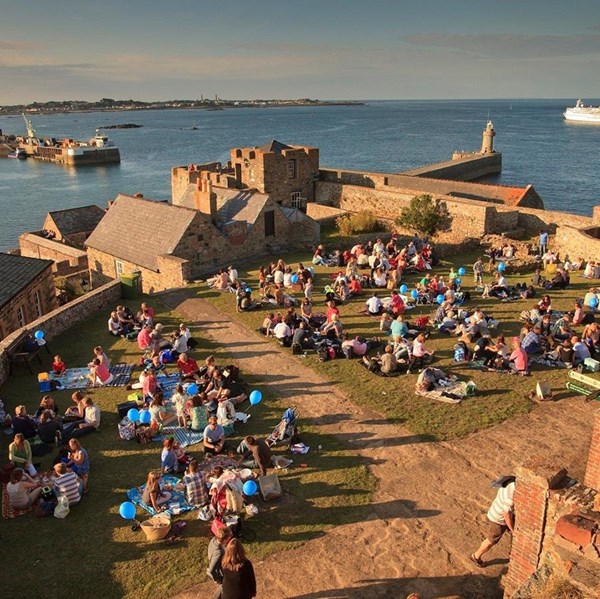 Europe Remembers - List your event
In the coming months, numerous commemorations and related events will take place in the different countries concerned, to remember the 80th anniversary of the end of WWII. Large numbers of visitors will be willing to travel to attend this milestone.  
Europe Remembers is an awareness campaign launched by the LRE Foundation in collaboration with various organisations across Europe to commemorate the 80th anniversary of the end of World War II. The online event hub will promote and raise awareness around WWII history and heritage, as well as the upcoming commemorative events and exhibitions throughout Europe. The campaign will last from July 2023, the anniversary of the landings in Sicily, through May 2025, when the 80th anniversary of the end of the War in Europe will take place. 
With such rich culture and history surround the occupation, war and liberation, the Islands of Guernsey will be putting our events on the map and VisitGuernsey is seeking events that align with this commemoration to promote. 
If you'd like to let us know about an event or organise a package or event such as a themed tour or experience between now and May 2025 to mark the anniversary, please email imogen.berryman@gov.gg with the details of the event to be listed on the Europe Remembers. The event can be a conference, festival, guided tour, experience or exhibition either online or in person. We are specifically looking for events around the D-Day Anniversary on 6 June 2024.  
Showcasing Local Activities and Attractions
VisitGuernsey often welcome journalists, representatives from cruise companies and tour operators to the islands of Guernsey to showcase the experiences on offer. 
The itineraries are put together to reflect the focus of each company and their customers' interests, and we do try to ensure we include a good variety of the best island suppliers. To ensure we have a good variety of experiences to schedule into itineraries, we'd like to hear from any local experience provider, hotel or restaurant that would like to be added to our register for such trips in the future. 
Register your interest here.
Reminder - Send us your Christmas special offers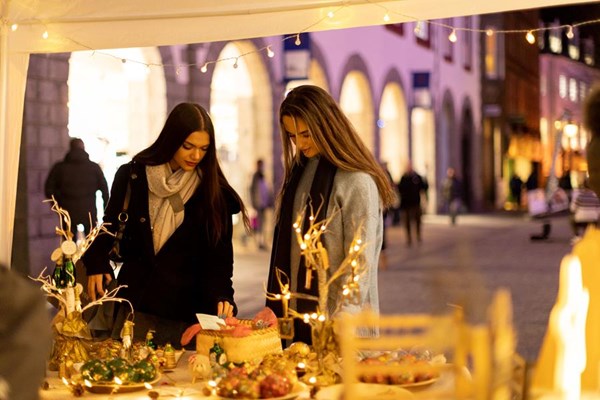 Everyone is starting to think about their plans for Christmas and New Year and now is a great time to advertise your special offers and package deals for the festive period.  Send the details through to us and we will add them to our Offers page.  
If you would like to include any special offers or package deals on our Island Insider newsletter, get in touch with paul.belben@gov.gg - we still have space for the rest of the year. 
2023 Cruise Season
As we welcomed our final cruise ship in the first week of October, we are both reflecting on a successful year and working hard to address the challenges we are facing going forwards. Cruise companies have reported that itineraries are being closely adjusted to meet fuel efficiency standards and unfortunately this has impacted some cruises where Guernsey would have traditionally featured.
The impact of Brexit has also made a few companies reconsider their calls into Guernsey and tendering is increasing becoming a concern - both that Guernsey is a tender port and the availability of tender services. We are in conversations with the companies about this, to understand what would be required for them to consider Guernsey again in their future plans and how we can adjust our offering to accommodate.
60 cruise ships visited our islands this year, with nearly 80,000 passengers landing. We're very proud of our high average landing rate of 82%, and if you watch our recent video with our cruise passengers, you'll soon understand why passengers are keen to explore our islands.
While the season may be over for this year, the work continues with ongoing conversations with operators of both big and small ships.
Alongside the engagement, we have been working with excursion agents to better tailor what the Island offers with what those visiting on cruise ships want to do, encouraging smaller, more bespoke experiences.
Quality Development Update
As the peak season is now behind us for another year, we would ask for your cooperation in please informing us if you intend to take advantage of the long stay exemption or have any significant periods of closure for renovations etc. over the winter period. (please inform planning@gov.gg). This information, along with completing the monthly accommodation survey, assists us in most accurately producing occupancy data that we can then report back to you.
We extend our congratulations to the Pandora Hotel on their newly acquired 3-star rating, Mr Haegeland and his team have worked very hard to achieve this recognition.
Finally, don't forget that we have e-files/PDF versions of all of the Awards available under the rating scheme and these are available on request by email.  We also have numerous images available for you to use on the VisitGuernsey site – please see the T&C's here.
Please don't hesitate to contact Caroline if you have any questions on caroline.spink@gov.gg or 07781 101402. She was delighted to meet so many of you at the recent trade workshop, and is here to help, so please do get in touch.
Thank you
Thank you for continuing to open and read these industry mailers that we send out to you. The last trade mailer we sent out, in October, had an open rate of 44%, with a click through rate of 10.97%. An increase on September, and well above the industry standard. According to Campaign Monitor, a healthy email open rate can be anything from 20% - 40% so we are very pleased that we have such an engaged audience.  
The data we can collect as a result helps us see what you find most useful and interesting, which means we can ensure the content we include going forwards remains so.
Thanks again.
As always, we are on hand to help and support in any way we can, so if there is anything that we can help with, please do get in touch.
With thanks, the VisitGuernsey team.
You may also like: