Pride 2022
Channel Islands Pride returns this year for the annual celebration of diversity and inclusion amongst the LGBTQ+ community and will kick off in Guernsey on Saturday 3rd September.
28 June 2022
Liberate in Guernsey and Liberate in Jersey have coordinated the events to span across the Channel Islands over a weeklong festival. This year's pan-island celebrations will also coincide with the 50th anniversary of the first ever UK Pride march which took place in 1972.
The VisitGuernsey team are working closely with Liberate, Guernsey's LGBTQ+ Support Charity, to support and promote the events, including a new webpage: Pride | Visit Guernsey, media releases to the UK and French media, Pride event websites, social media and an official Guernsey Pride Package Offer (including Pride event tickets, accommodation and flights / ferry travel).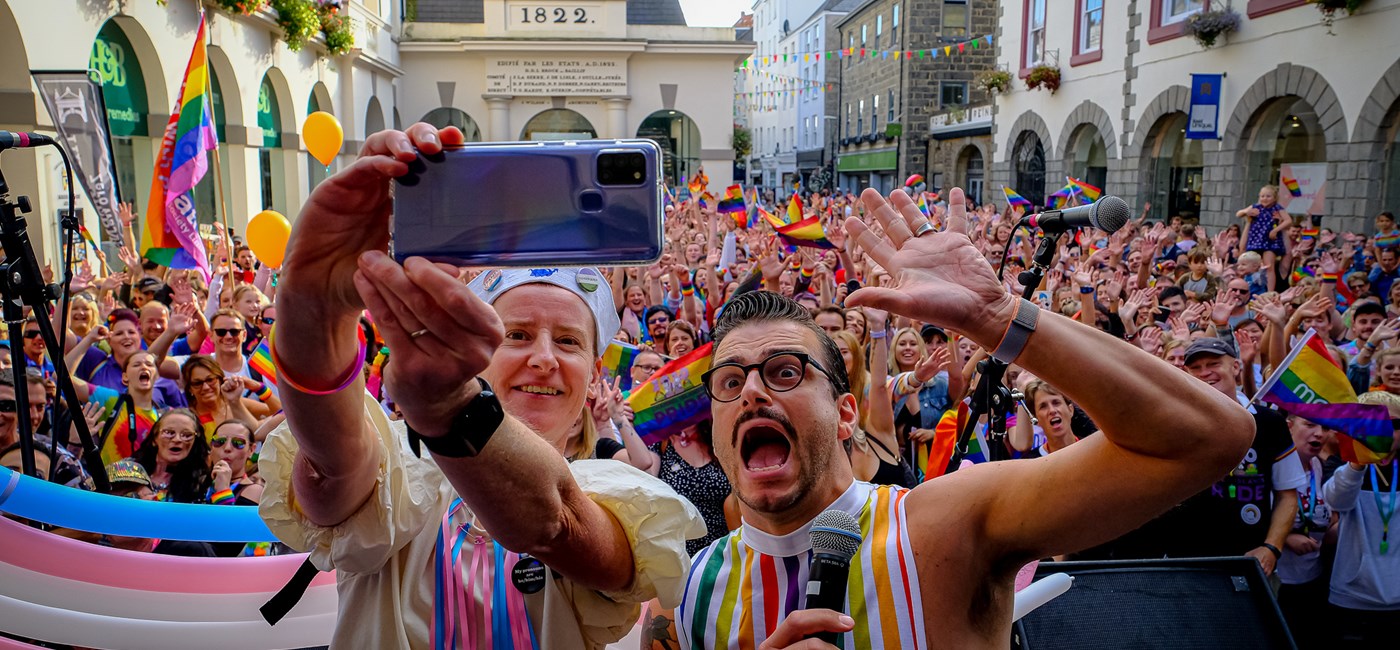 The Line Up
Local favourites Element 6 appear alongside big names such as RuPaul's Drag Race UK star Tia Kofi and winner Lawrence Chaney , Alecia Karr The official tribute to P!nk, and The Freemasons with Amanda Wilson and Katherine Ellis headlining on the main stage in Market Square on Saturday 3rd September. As well as an afterparty with Radio 1 DJ Dean McCoullogh at a secret location that will be revealed before the event.
Building out CI Pride are other events, such as Friday night's performance of 'Dr Adam Perchard's Bathtime for Britain' at the Princess Royal Centre for Performing Arts Theatre, an Official Pride Pool Party on Sunday at The Collinette Hotel and carrying on the party from 10th September in Jersey, with their line up due to be announced soon.
Why celebrate Pride in Guernsey?
Pride season takes place throughout the summer across the UK, however Channel Islands Pride offers a unique island experience, that feels a million miles away but is just a short flight or ferry ride away and is the only dual-centred Pride event in the British Isles. With no travel restrictions, no currency exchange, no passport only photo ID required, plus the thrill of exploring somewhere new and different in glorious September sunshine (fingers crossed!), it's the place to be.
With big names on the Pride line-up, fantastic events, and Guernsey reachable by London Gatwick and other airports in less than an hour, the week-long pan-island festival looks forward to welcoming many off-islanders to join in the celebrations.
The LGBTQ+ community is one of the niche markets identified by VisitGuernsey as a target market and is included in our marketing strategy. We are working to raise our profile for this community. We can also capitalise on the recent changes to the laws on-island now allowing anyone to get married anywhere, be it on the beach, a clifftop, in a castle or even on a boat.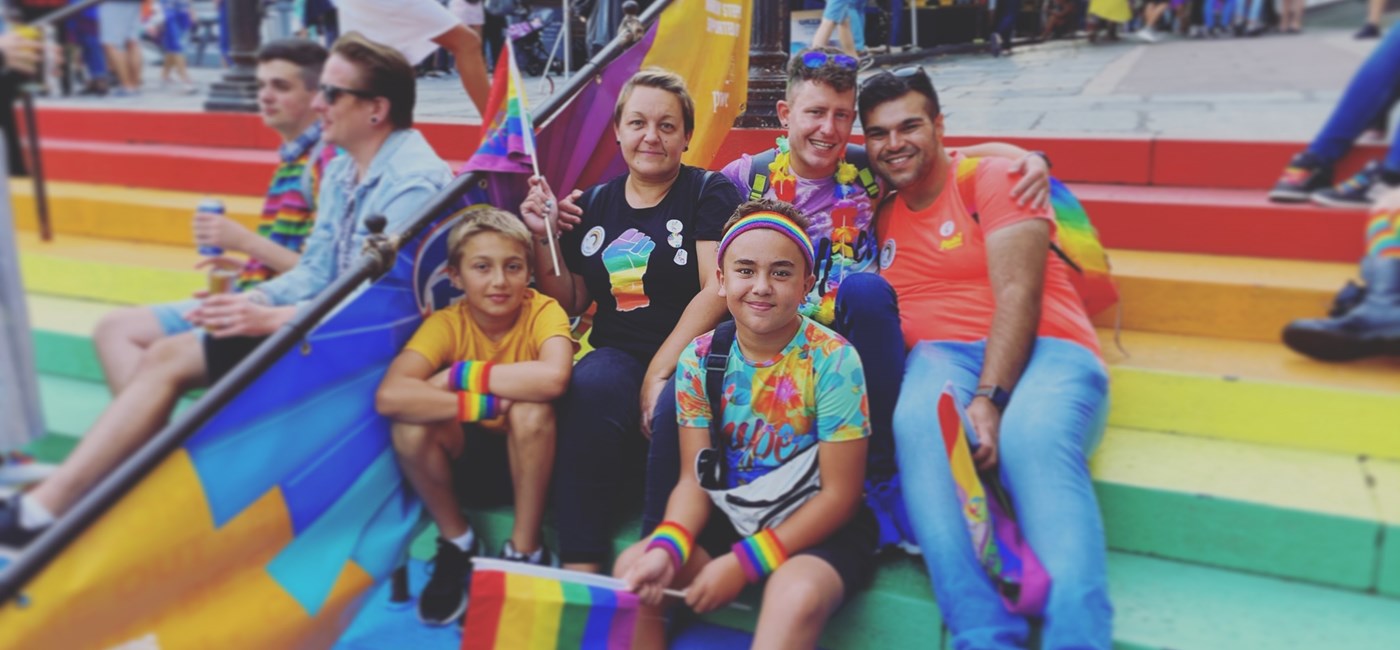 How you can benefit
You can get involved too, the theme is diversity and inclusion after all! You can go as little or as large as you like, from a themed cocktail to a drag show, why not partner up with another supplier to create a perfect pride package getaway.
Themed cocktails
Create a Pride package of your own
Plan an event during Guernsey's Pride week
Ask us! – If you would like some tailored suggestions for your business please get in touch with the team.
Please email jo.ferguson@gov.gg if you have a Pride offer you would like us to promote.
You may also like: