Social Media Workshop
Want to learn more about Social Media?
01 February 2023
Social media is a fantastic tool for engaging with your customers, but it can a be a little bit daunting and seem time consuming. To help you get the most out of this channel, the VisitGuernsey team have put together a training workshop to answer some of the most frequently asked questions for Facebook, Instagram, Twitter, LinkedIn and even TikTok!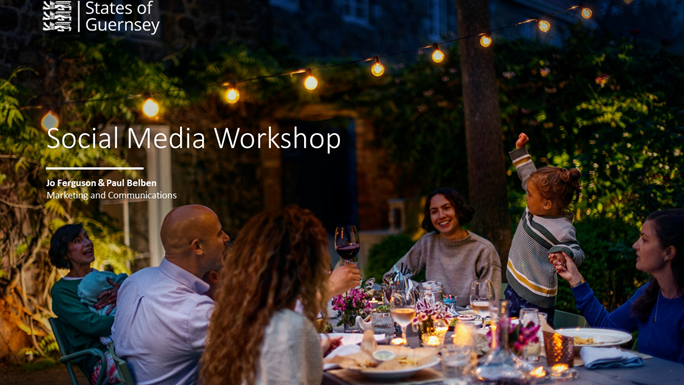 Jo Ferguson and Paul Belben have recently run several taster training sessions for guides, attractions, eateries and transport providers, to help demystify some of the trickier aspects of the various channels, share tips on how to save time, boost reach, use video and hashtags, and much more.
Ian Vaudin from Donkey Taxis joined us on one of the training sessions and here's what he had to say about the workshop:
'Jo and Paul where brilliant and the class was interesting and insightful.'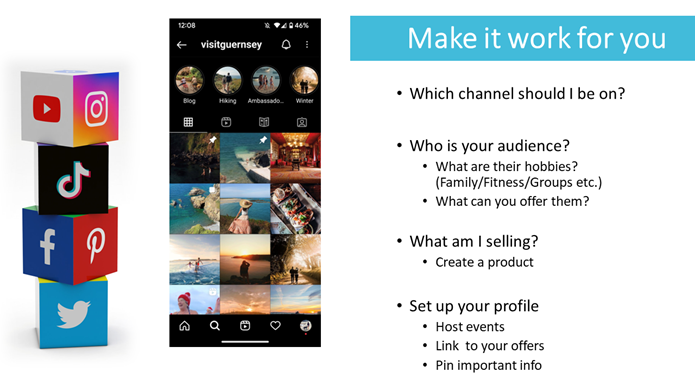 If you feel like you could benefit from a short workshop or training session, please get in touch. Or if you have any questions like 'How to increase sales with social media promotion?' Or, 'Which channel should my business be on?' we can help answer these too.
We can run the training session for any level from beginner to intermediate, and focus on specific themes like setting up an event and also take you through some of our partnership packages for paid advertising, such as social media posts to feature blogs and consumer emailers.
To register interest in booking a place on the next workshop or if you have a specific question, please contact Jo.ferguson@gov.gg .
You may also like: