Voted #1 Island
Conde Nast Readers' Choice Awards 2022
12 October 2022
The results are in from the Conde Nast Readers' Choice Awards 2022, and Guernsey has been voted the #1 island destination in the British Isles, jointly with Jersey.
In addition, Guernsey has ranked at #4 Island in Europe, ahead of some incredibly strong competition from Greece, Spain and Italy.
We're thrilled with this result and would like to say a huge thank you to all who voted for us.
Mary Putra MBE, States of Guernsey Director of Communications and Marketing said:
'A ranking like this, especially as it's been voted by Conde Nast readers, is wonderful recognition for all those who work so hard to make our islands the incredible tourist destination they are. While Guernsey and Jersey are friendly rivals, from a tourism perspective the key word is friendly. We know they get a few extra hours of sunshine each year and like to remind us, just as we regularly point out our selection of beaches is hard to beat while also offering tourists a five-for-one deal when they visit the Bailiwick of Guernsey thanks to the island-hopping potential, but we do work closely and very productively with Jersey. Given our close proximity and similarities it is understandable that we've been grouped together when ranking islands globally. We're delighted by our ranking and congratulate Jersey too.'
Read the full results here: Best Islands to Visit 2022: Readers' Choice Awards | Condé Nast Traveler (cntraveler.com)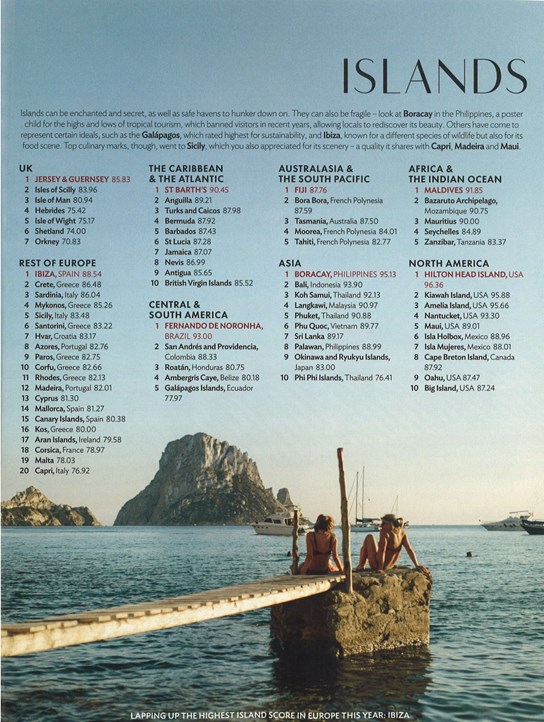 You may also like: