Welcome aboard: The Ambience
A plaque exchange ceremony took place today on board Ambassador Cruise Line's flagship vessel The Ambience.
21 July 2022
The ship's captain hosted the event, with representatives from the States of Guernsey, VisitGuernsey, Guernsey Harbours, St Peter Port Constables and local shipping agents taking part in the exchange. The Guernsey delegation were given a brief tour of the ship and its facilities after exchanging plaques to mark the special occasion of the ship visiting St Peter Port in 2022 for the first time.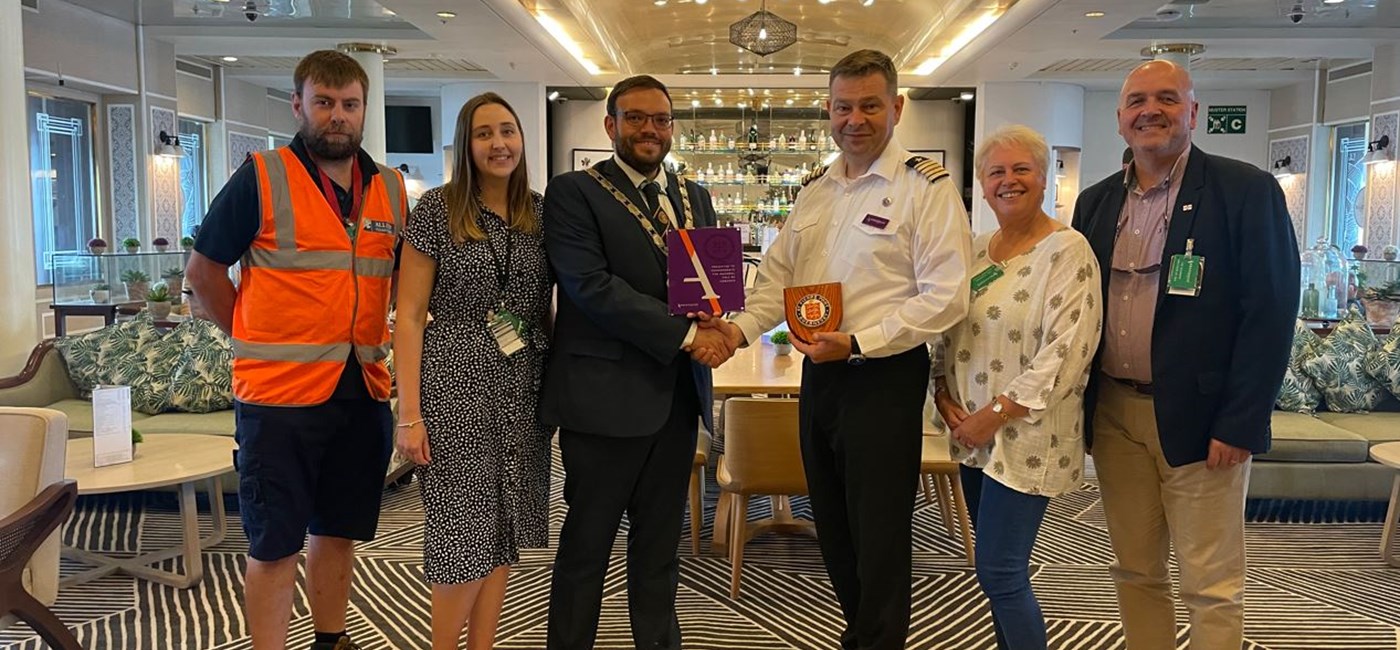 VisitGuernsey marketing manager Chloe Steadman, said 'We are always delighted to welcome new ships into Guernsey waters, and we are particularly pleased that the Ambience has included St Peter Port in her British Isles Discovery cruise itineraries this year.' 
The Ambience has a guest capacity of 1,400, owned and operated by brand new British cruise line Ambassador that launched in Spring 2022. Ambassador Cruise Line is adult focused and age-inclusive but primarily aimed at the 50 plus market. The cruise line will run a number of multi-generational cruises over the summer holidays with the Ambience scheduled to return several times to St Peter Port this year.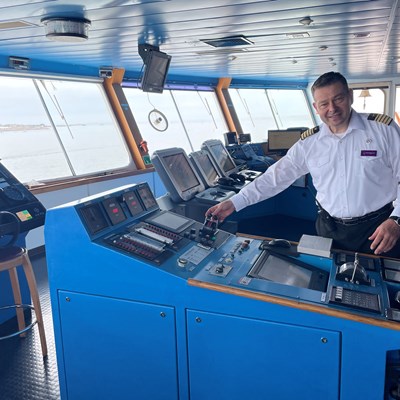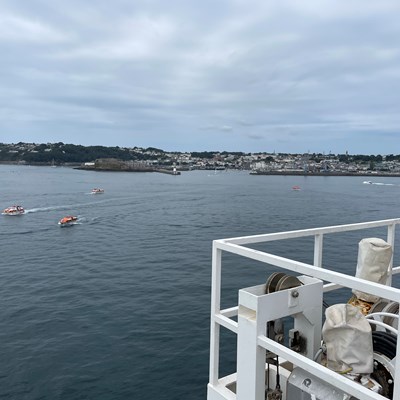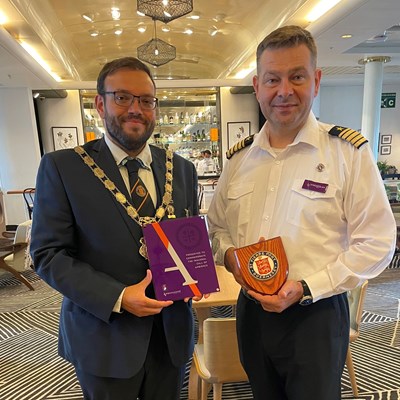 You may also like: