November Trade Update
Here's a roundup of our latest news
12 December 2022
Our 2023 plan starts early - kicking off on Boxing Day with a mini-campaign of short videos that will feature across social media in the UK. The videos will run until the New Year and focus on encouraging people to cast aside Christmas indulgence to find #ThatIslandFeeling. The 'We do Boxing Day differently here…' idea uses footage of the Boxing Day swim and is supported by a suite of videos centred around being active. 
We have exciting and new media booked for 2023, the highlight being a 30-second TV advert.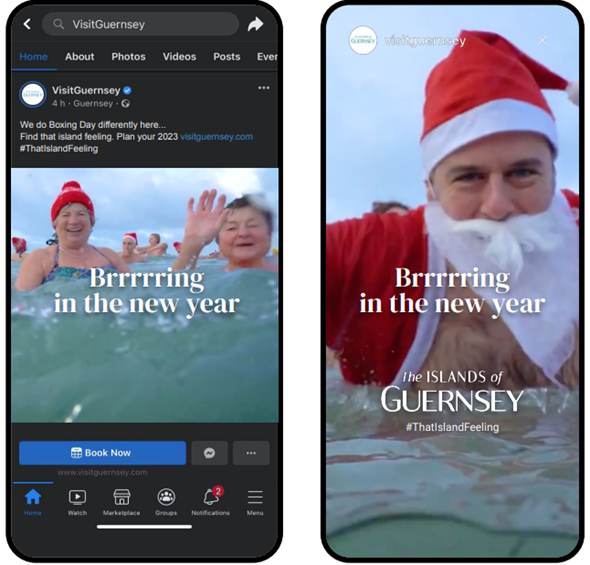 The TV ad will be supported by a host of additional advertising, including digital 'out-of-home' across the UK and France. Out-of-home is the type of advertising that you might see outside in train stations or at bus stops and we are using a series of 6-second clips that can be programmed to adapt based on the weather, meaning when it rains our ads can show clips of sunny Guernsey shorelines. 
Lastly, we are supporting this with print advertising, which is booked into broadsheet, specialist, travel, and wellness publications such as The Guardian and BBC Good Food promoting the Summer 2023 campaign to our core audience of affluent 35+ couples, and publications such as GQ and Women's Health to target our wellness audience in the shoulder months. 
Aurigny Shoulder Month Campaign
During October we partnered with Aurigny on an additional 'shoulder month' campaign. This month-long campaign featured digital display boards across Waitrose and Tesco stores at 57 regional sites, including Exeter and Bristol, with a call to action for the nearest airport departure point.  We also ran a radio campaign in the Exeter region promoting Aurigny's special fare offer at the time.   
Graham Knight, Aurigny gave us some feedback about this campaign: 
 "This shoulder campaign has helped raise further awareness of the Islands of Guernsey as a holiday destination in the South West.  It is very promising to see growth from the region and we will continue working closely with VisitGuernsey in the future to make the most of these opportunities" 
These additional 'shoulder month' campaigns are designed to attract visitors to the Islands in what are traditionally the quieter periods of the year.  If you would like to find out more, go to Shoulder Month Campaign | Guernsey Trade Media where you will also find assets that are available for you to use.  Get in touch if you have any campaign ideas.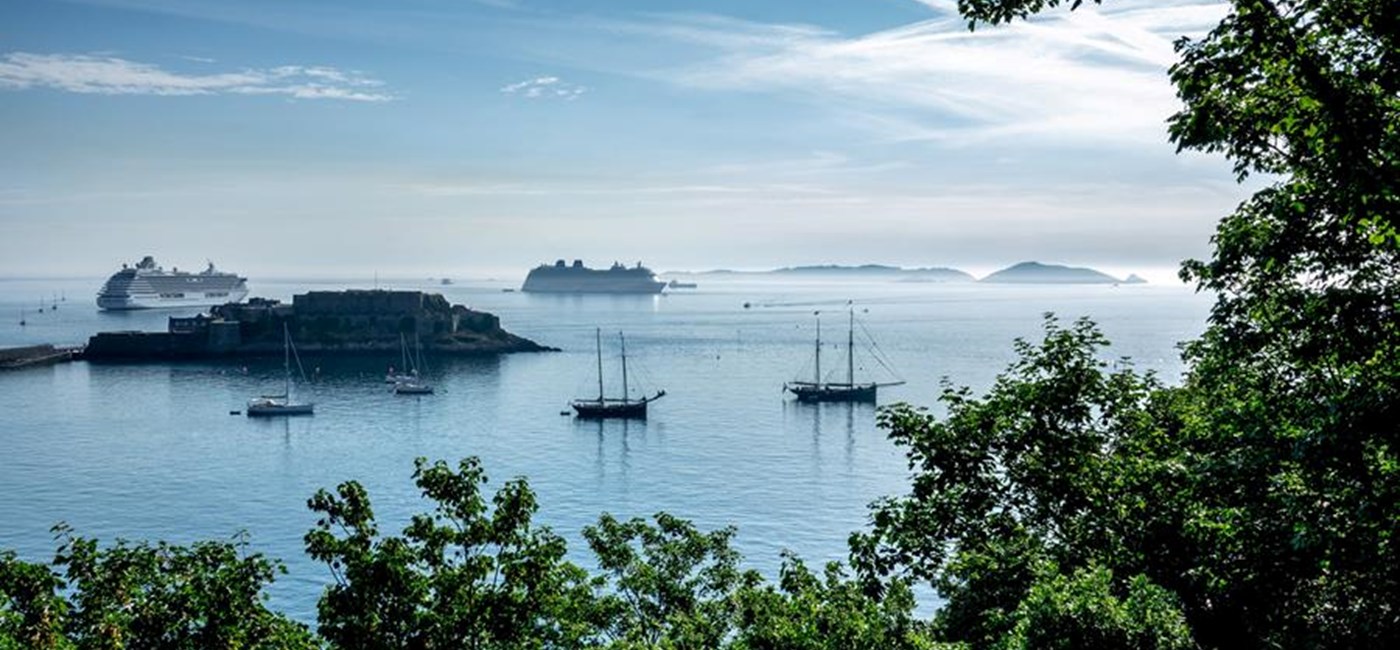 Once again, The Bailiwick of Guernsey has been named as the 'Best UK & British Isles Port of Call' at the prestigious Cruise Critic industry awards.  This is the industry's most comprehensive awards and recognises the best cruise lines and destinations of the year for UK cruisers, as chosen by the international team of cruise experts.  
This is the fourth time the Bailiwick of Guernsey has won the award for Best UK & British Isles Port of Call, which highlights the excellent work across the hospitality sector to ensure a high-quality onshore offering to cruise passengers.  
Read more here.
We recently attended the Irish Travel Trade News (ITTN) awards in Dublin where VisitGuernsey and Aurigny Air Services were shortlisted for three awards: Best Tourist Board – Europe, Best Destination – Europe and Best Airline to Europe. We didn't win on this occasion but were delighted to be shortlisted.  Attending these awards was a great opportunity for us to continue developing relationships to ensure the ongoing success of this route.  
November Occupancy Survey results
Extending the season was a strategic marketing aim for us and the results from the November Occupancy Survey have provided us insight into the effectiveness of our shoulder month campaigns. 
We have ended November with 46% occupancy reported from the accommodation sector. A 5% increase on confirmed bookings compared to the beginning of the month, and a 15% increase on the figures that we have for November 2019.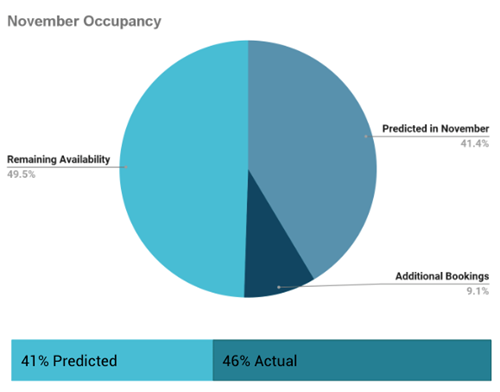 We thank each and every one of you who not only fills in the survey each month, but also takes our calls at the end of the month. The information you share with us, provides valuable insight into ever changing booking patterns and helps inform the direction of our reactive digital marketing plans. 
Thank you to everyone who has signed up for a Partnership Package for 2023.  The first new-style brochure is now at the printers and will be available via the VisitGuernsey website soon.  Work on the second edition, covering July to December, will begin next spring and we will be in touch with everyone who has booked space in this brochure nearer the time.   
The brochures are only one small part of our marketing activity and if you have not signed up for a Partnership Package there are still plenty of ways to get involved with advertising with VisitGuernsey for next year including: 
Featured Listings on our website 

Share your offers on our social feeds 

Advertise your business on a blog 

Space on our consumer emailers that are sent to our email database 
You will also be able to advertise in the next printed brochure, which is sent to our dedicated print database. Full details of what is available can be found here, or get in touch with Paul.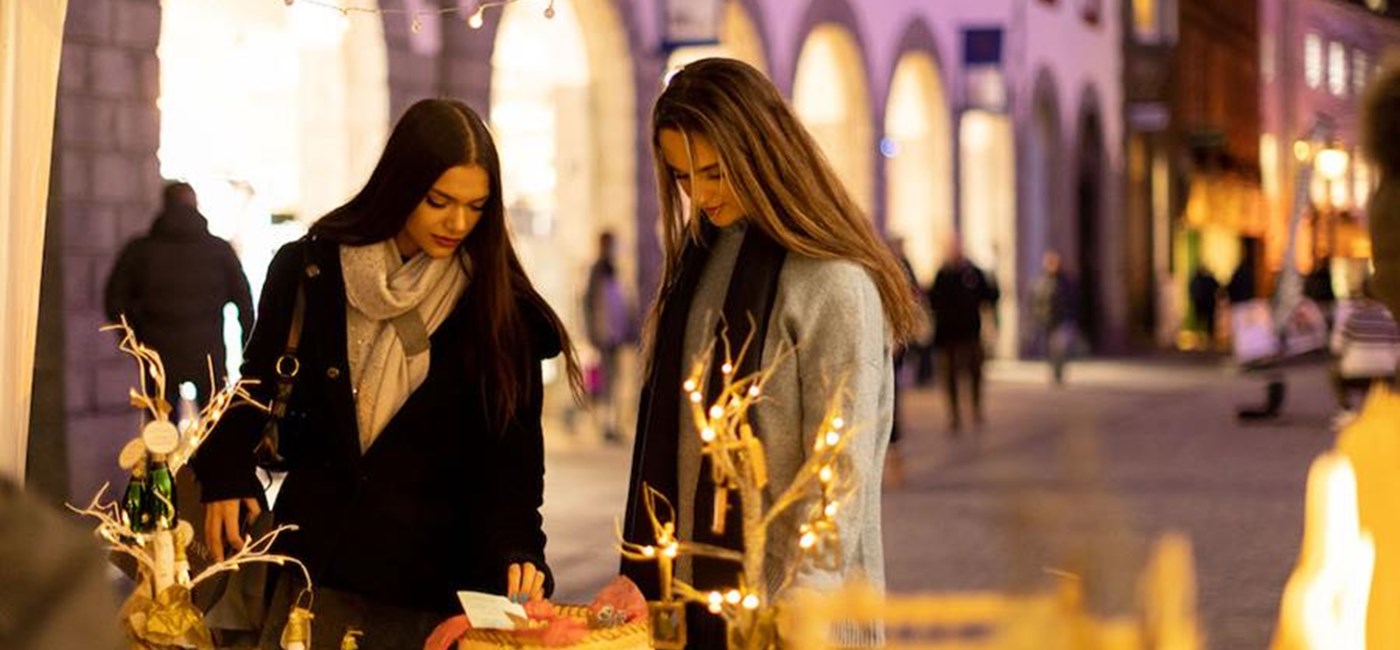 Christmas and New Year offers
We're here to help! Do you still have availability for Christmas and New Year?  Send in details of your festive breaks and offers and we will add them to our Offers page on the website.  If you have any staycation offers for islanders we can also share these on the Bailiwick Staycations Club Facebook page.   
Please contact Paul with details of your offers!
No passports needed for students
Great news for visiting school groups travelling from the European Economic Area - A Memorandum of Understanding was recently signed with Condor Ferries and Manche Iles Express which allows EEA/Swiss national students aged under 19 years travelling as part of an organised school group to use their ID card for travel to the Bailiwick.
There are various conditions to using ID cards in place of passport, including that the return trip must be within six days of arrival.  
As always, we are on hand to help and support in any way we can, so if there is anything that we can help with, please do get in touch.
With thanks, the VisitGuernsey team.
You may also like: