Peter Perrio, Quality Assurance Manager, Retires
After over 20 years of working for the States of Guernsey (SOG) our esteemed colleague and friend, Peter Perrio, has begun his  next 'life chapter' and hung up his Quality Assurance hat and is now enjoying his well-deserved  retirement.
30 September 2020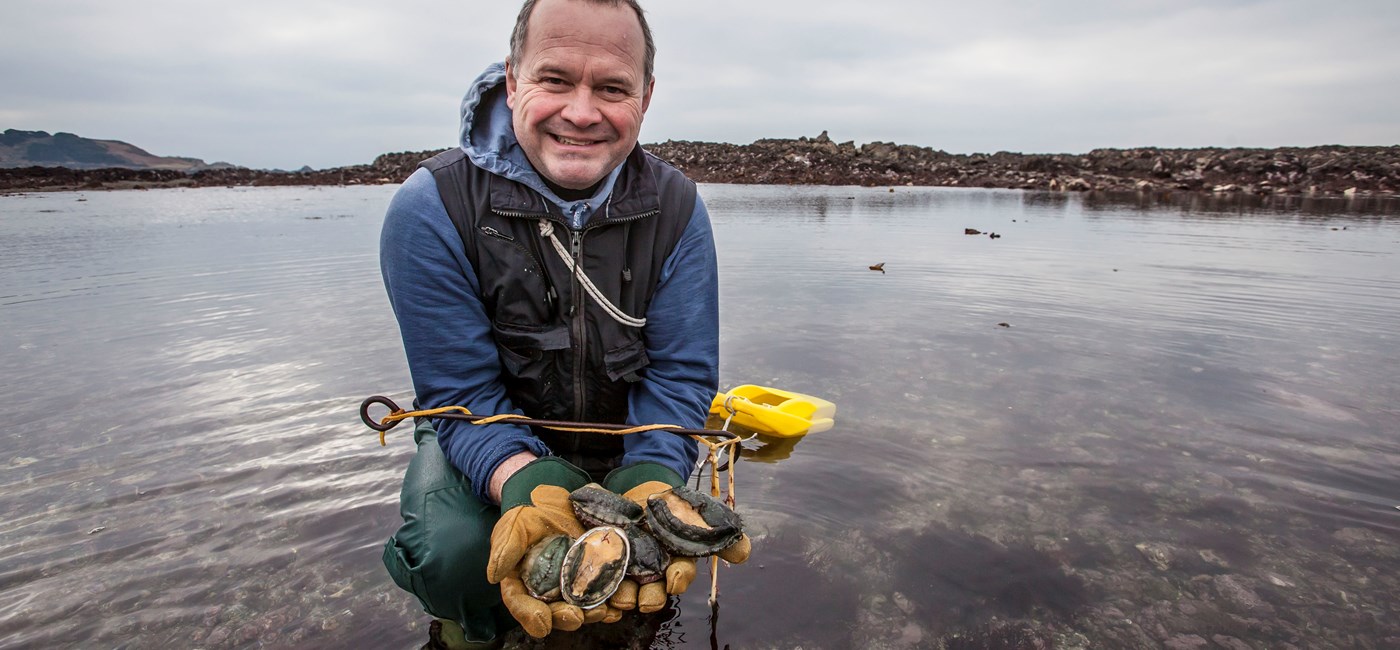 Peter began his long career for the States working in pensions but quickly found his niche in Tourism.  He moved in to the then Commerce & Employment Department for SOG, after the re-organisation of the States, then the Committee for Economic Development, Marketing and Tourism.
His remit was very varied, with no two days ever the same, working on statutory requirements for all visitor accommodation, including boarding permits, planning applications to shape tourism related policies and he was always at hand and available to talk to our Industry partners and to offer advice and information, an element of his job that he really enjoyed.  Peter also worked closely with the Disability Alliance and Accessible Guernsey to take the first steps in talking to operators to establish and publish an access statement.
Many tributes to Peter's work have poured since July:
Mike Hopkins – Director of Marketing & Tourism
'Peter was a key member of my team, and was our Tourism Legislation and Tourism related policy 'oracle', and I relied heavily upon him for his experience, advice, and knowledge on all such matters. He has been a pleasure to work with over the past seven years, and I, and I know my Marketing and Tourism colleagues will miss him greatly – We wish Peter, and Jacqui his wife, a long and happy retirement'. 
Jason Moriarty – Straegic Lead for Operational Delivery & Support
'Peter is a team player would make an effort to attend socials, was loyal and a great advocate for VisitGuernsey – and quite protective if there was unnecessary criticism – in a good way!
His knowledge and passion for the accommodation sector was second to none and the Industry appreciated and benefited from this over the years – both in terms of compelling them to thinking differently, upgrade, invest and simply take pride in what they do and how their accommodation is presented.  Sharing examples of best practise from further afield particularly 10-15 years ago when we were lagging!'
Carla Bauer, previous Minister - Commerce & Employment Department
'I found Peter extremely competent and professional in carrying out all his roles and responsibilities.  He was fair and compassionate in all his dealings by attempting to minimise the administrative burden on local organisations but using the appropriate regulations when  necessary.  During my time in the Commerce and Employment Department from 2004 to 2012 and particularly in my capacity as Minister between 2008 and 2012, it was a pleasure to have Peter in my team. I wish him a well-deserved happy and long retirement.
Jim Rowles - Director of planning
'I have worked closely with Peter for many years in relation to planning matters mainly concerning visitor accommodation establishments. Peter brought his extensive knowledge and experience to his role, as well as his great kindness, empathy and wit. He will be greatly missed within the States and no doubt within the industry to which he has made a real contribution through his assistance and support over a considerable period. I wish Peter a long and happy retirement and all the very best for the future.'
Karel Harris  - Sarnia Hotels Group
'We wish Peter a very long and happy retirement. It was always a pleasure talking to and working with him at Visit Guernsey.  A really genuine gentleman willing to listen and always endeavouring to help'.
Peter, a true Guernseyman, is now enjoying his retirement and his love of fishing, gardening and his beloved family. We all wish him well and happy times.
You may also like: